The Caledon Public Library presents…
Writing for Children and for Young Adults – the world's hottest market
Saturday, January 18, 2014
10 a.m. – 4 p.m.
Albion Bolton Branch of the Caledon Public Library
150 Queen Street South, Bolton, Ontario (Map

here

.)
If you want to write the next best-selling children's books
or just want to create stories for your own kids, this workshop is for you. Learn how to write stories kids and young adults will love and find out what you need to know to sell your book.
Special option:
You may, but don't have to, bring 2 or 3 copies of the opening couple pages (first 500 words) of your children's book or young adult novel. (Or if 1,000 words will get you to the end of your picture book or to the end of your first chapter, bring that.) If you're not currently working on a children's story, don't worry, we'll get you started on the spot!
Workshop leader
Brian Henry
has been a book editor and creative writing instructor for more than 25 years. He publishes Quick Brown Fox, Canada's most popular blog for writers (see here) and is the author of a children's version of Dr. Jekyll and Mr. Hyde (Tribute Publishing Inc).
But his proudest boast is that he's has helped many of his students get published.
"Brian's the real deal.

He isn't just an inspiring teacher – he's plugged into the publishing world! He got me an agent who sold my first novel, Bitten, to publishers around the world. Last May, my young adult novel, The Awakening, hit number 1 on the New York Times bestsellers list. And Random House Canada, Bantam U.S. and Little Brown in Britain have contracted my next seven books. So it looks like I'll be writing for a while.

" - Kelley Armstrong,

Aylmer, Ontario, #1 New York Times bestselling author of The Awakening, The Rising and other supernatural thrillers for teens and adults.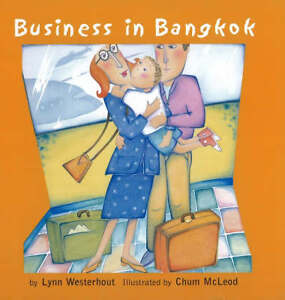 Fee:
$39.82 + 13% hst =
$45
Limited enrolment. Please pay in advance by mail or Interac to ensure your space.
To reserve a spot now, email
brianhenry@sympatico.ca
See Brian's full schedule
here
,
including writing workshops and creative writing courses in Kingston, Peterborough, Toronto, Mississauga, Brampton, Georgetown, Milton, Oakville, Burlington, St. Catharines, Hamilton, Dundas, Kitchener, Guelph, London, Woodstock, Orangeville, Newmarket, Barrie, Orillia, Bracebridge, Sudbury, Muskoka, Peel, Halton, the GTA, Ontario and beyond.
Photos:
Two books by Brian's students:
The Rising
, a New York Times best-selling young adult novel by Kelley Armstrong, and
Business in Bangkok,
a picture book by Lynn Westerhout
.