Seven great gifts for the writer in your life
1) A weekend writing retreat at the luxurious Arowhon Pines Resort in Algonquin Park – get two, one for you and one for your spouse, sibling or best friend, because this is going to be a wonderful weekend. See
here
.
2) A manuscript critique: Your spouse has spent a couple years writing a manuscript, and now she's pretty sure it still needs work, but doesn't know how to proceed. Time to give it over to a professional for a critique. Brian will explain what's working, what's not, and how to fix it.
See details of manuscript critiques and consults
here
.
3) F
or a smaller investment,
get a gift certificate for a short consult. Maybe the love of your life has a picture book manuscript, a short story, or an opening chapter that needs professional critiquing. Or maybe they're working on a query letter – odds are they'd love to have a professional rewrite that query and make it irresistible. Or maybe they'd just like to have a chat about their career. These are all things that can be done in about an hour and are ideal candidates for a consult.
See details of manuscript critiques and consults
here
.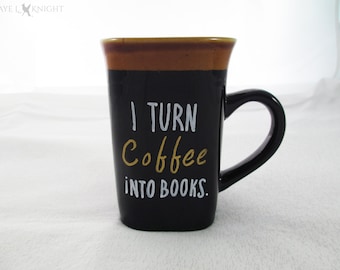 4) For a great stocking-stuffer, give a gift certificate for a Saturday workshop. See what's coming soon
here
or just give a certificate for your special someone to hang on to until that special workshop they're looking for comes around.
5) Or get them The 2018 Canadian Writers' Contest Calendar.
See details of the 2017 Calendar
here
. And just let me know you're interested and I'll send you the 2018 Contest Calendar as soon as it comes out.
6) For a really special present, get a gift certificate for a weekly course. See details of classes starting in the new year
here
.
7) Or you might just give one of these presents to yourself. It's a good time of year to consider what you want. Have you been thinking about writing? Well, it's time to start! So give yourself that most important gift – which happens to be entirely free
–
space and time to get your creative self in gear.
P.S. Check out 66 more gifts for writers
here
.
See Brian Henry's schedule
here
,
including writing workshops and creative writing courses in Algonquin Park, Bolton, Barrie, Brampton, Burlington, Caledon, Georgetown, Guelph, Hamilton, Kingston, Kitchener, London, Midland, Mississauga, Newmarket, Oakville, Ottawa, Peterborough, St. Catharines, St. John, NB, Sudbury, Thessalon, Toronto, Windsor, Woodstock, Halton, Kitchener-Waterloo, Muskoka, Peel, Simcoe, York Region, the GTA, Ontario and beyond.