Note:
Don't ever miss a post on Quick Brown Fox. Fill in your email in the box to the right under my bio, and get each post delivered to your Inbox. ~ Brian
Call for entries: Glimmer Train, one of North America's premier short story journals, accepts entries year round. Pays $700. Stories should be a maximum or 12,000 words. No minimum word count, but they prefer pieces over 500 words. Maximum three stories per author per month.
Next deadline: May 31. Guidelines
here.


The Saving Bannister 30th Annual Poetry Contest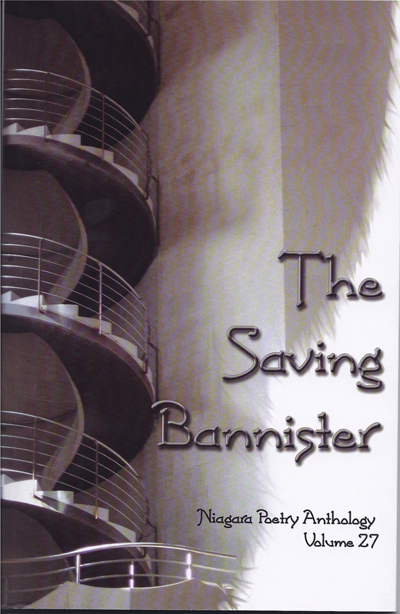 The Niagara Branch of the Canadian Authors Association is holding its 30th Annual Poetry Anthology contest for residents of Ontario. Entries must be in English, previously unpublished and not submitted for consideration elsewhere. Number of entries is unlimited, but no more than six poems from one poet will be included in the anthology.
Entry fee
: $15 for up to three poems and $4 for each additional poem
Prize
: 1st prize: $200; 2nd prize: $100; 3rd prize $50
Near to the Knuckle
is a fiction site based in the UK. It publishes gritty short fiction across genres. No restrictions on length, but they favour short punchy fiction. They will consider serializations and strongly prefer previously unpublished work. No pay, just glory. Paste your story in plain text in the body of your email and send it to:
close2thebone@hotmail.com
No attachments. Full submission guidelines
here
.
Canadian Immigrant magazine
Offices in Mississauga and Vancouver
If you are an immigrant in Canada, then Canadian Immigrant wants to hear from you. Canadian Immigrant's aim is to "inform, educate, motivate and connect," and they believe in learning from experience. If you have an interesting story to tell or want to write about issues and topics concerning immigrants, they invite you to contact them.
Each month, the Canadian Immigrant magazine and website include an immigrant "Success Story," as well as other articles about immigrants in business, health, the arts and more.
They also publish first-person stories that give you a chance to write about your journey to Canada in your own words (600 words maximum). Want to sound off on immigration policy or news? Submit an editorial for the "Last Word" page (500 words maximum) or to the letters page.
§
A sample of your writing and a brief description of your writing experience
§
The reason you're interested in writing for Canadian Immigrant
§
One detailed story idea or pitch
All queries will be considered in due course.
Canadian Immigrant
also accepts photography and illustration contributions. They will contact you to discuss details, including deadlines and fees, if they want to proceed with your pitch.
Full submission guidelines
here
.
See Brian Henry's schedule
here
,
including writing workshops and creative writing courses in
Barrie, Brampton, Bolton, Burlington, Caledon, Cambridge, Collingwood, Georgetown, Guelph, Hamilton, Kingston, London, Midland, Mississauga, Newmarket, Niagara on the Lake, Orillia, Oakville, Ottawa, Peterborough, St. Catharines, Sudbury, Thessalon, Toronto, Windsor, Halton, Kitchener-Waterloo, Muskoka, Peel, Simcoe, York, the GTA, Ontario and beyond.