Understorey Magazine
seeks fiction, creative nonfiction, poetry, and spoken word for special issue on women and justice (Women and Justice in Canada). Welcomes diversity of voice, experience and perspective. Length: 1500 words or 5 poems. Open to Canadians (including residents) who self-identify as women. Honorarium available for accepted pieces.
Deadline:

May 1, 2016
. General submission guidelines
here
.
Big Break Script Writing Contest
Entry Fee:
$50 per script
Winner Receives:
$25,000 | executive consultation | industry circulation (see Awards for more details)
The 14th Annual 2016 Script Pipeline Screenwriting Contest continues a long tradition of discovering up-and-coming talent and connecting them with top producers, agencies, and managers across studio and independent markets. This process has proven enormously
successful
, with numerous screenwriting contest alumni worldwide finding elite representation and gaining crucial introductions to otherwise impossible-to-reach industry execs.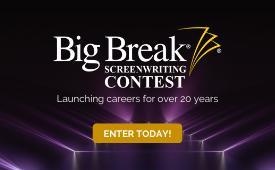 The result thus far is

over $5 million in screenplays and TV pilots sold

from
competition finalists and "Recommend" writers
since 2003. Last season, over 5,000 scripts were entered in the Screenwriting and TV Writing contests combined, making Script Pipeline one of the leading companies reviewing spec material.
Finalists are given exposure to Script Pipeline industry partners, approximately 200 qualified contacts, and the following:
·
$25,000
to winner, $1,500 to runner-up
·
Consultations
with Script Pipeline's Director of Development and other execs
·
Personal introductions
to managers, producers, agents, and others searching for new screenplays, tailored to each individual project
·
Additional material review
for potential circulation
·
Long-term circulation and development
for all finalists (and select semifinalists)
·
Exclusive invitations
to private writer/industry events hosted by Script Pipeline
Our intent: to circulate exceptional material, launch careers, and push scripts closer to production.
Final deadline is May 1st, 2016
. Writers are encouraged to submit early, as the entry fee goes up after each deadline window. Contest details
here
.
CommuterLit.com
is an ezine for readers on the go and writers who wish to engage with this smart and interested audience.
CommuterLit.com
posts a new short story, novel excerpt or poem each day from Monday to Friday, which readers can enjoy on their mobile devices (smartphones, iPads, Blackberries) during their morning or afternoon commute. Of course, readers can also access the stories and poems from the

CommuterLit.com

website home page at any time.
"Our focus is on short stories, excerpts from novels and poems (or series of poems), from 500 to 4,000 words in length. Because we know people's taste in reading material varies enormously and we want to surprise our readers,

CommuterLit.com

welcomes submissions by both new and established writers and in any genre: Literary, Science Fiction, Fantasy, Horror, Mystery, Thriller, Romance or experimental combinations thereof.
"Feel free to send us those manuscripts of yours that don't fit snugly into any one genre. Sorry, no non-fiction or children's stories please, but young adult themes are fine. Simultaneous submissions are okay (let us know right away when the manuscript is accepted elsewhere). As well, previously published works are welcome (just let us know where and when they've been published).
We also especially welcome excerpts from upcoming books, which will help introduce your work to a new audience of potential buyers. It's free promotion for you and your publisher; we'll link back to your preferred site.
The Best of CommuterLit.com
Copyright of your work rests with you. By submitting your manuscript to

CommuterLit

for consideration, you are giving

CommuterLit

permission to publish your story, excerpt or poem online and allow your work to remain in our online archives for six months.
After that, your work will be considered for inclusion in

CommuterLit's

semi-annual ebook and printed publication,

The Best of CommuterLit.com

. This will be an anthology of the best pieces published online in the previous six months. Two versions are planned: an ebook version for our Kindle and Kobo readers, available through Amazon.com and Kobobooks.ca, and a printed version available through Lulu.com. Writers with pieces accepted in the anthologies will receive two free copies of the printed book.
Please submit your short stories, short pieces of non-fiction memoir, poems and excerpts from larger works
here
.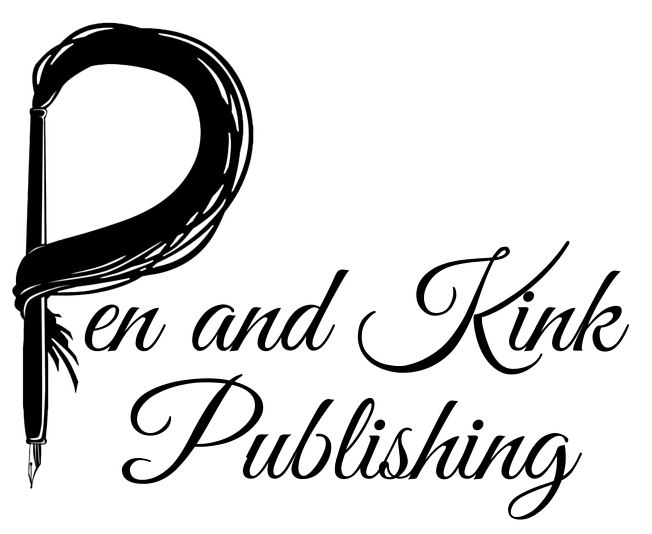 Pen and Ink Publishing
is looking for submissions: "

kINKED

will explore the place ink and kink come together. Many people who have ink want to talk about it, and that's because every tattoo has a story. I'm looking for the steamy story that inspires the tattoo, the story of getting the tattoo, or characters who are tattooed. I want tattoos that are secret, or hold secrets, and those that are worn open and proud. I want couples' tattoos, matching tattoos, and – what the heck? – why not a magical tattoo.
"Most importantly, don't forget the romance, like the couple who get tattooed together to mark 
their first foray into fetish, a sweet collaring ceremony that includes a tattooed contract, or the 
story behind a unique and amazing couples' tattoo.
"I'm open to wide interpretation of this theme, including heat level, and to any risk-aware 
consensual kink/fetish with a slight bias toward BDSM (but as always, any attempt on our 
part to define what 'kink' is and isn't, is a disservice to kink). So long as your story has ink 
and kink I want to see it."
Open to all pairings and multiple partners (m/f, m/m, f/f, m/m/f, etc.) Any setting or sub-genre 
is welcome (historical, paranormal, steampunk, contemporary, etc.)
3,000 – 20,000 words
Payment: Pro-rata share of 40% net profit on anthology sales distributed among the contributing 
authors based on story word-count paid semi-annually. Plus a trade paperback copy of the 
anthology. No advance.
To Submit: Send the complete story as an attachment to corividae@gmail.com
Use the subject line "kINKED / Name of your story"
Dealine: March 31, 2016. 

full submission guidelines 

here

.




Don't ever miss a post on Quick Brown Fox. Fill in your email in the box to the right under my bio, and get each post delivered to your Inbox. Also, if you're not yet on my newsletter, send me an email, including your locale, to:
brianhenry@sympatico.ca
~ Brian
See Brian Henry's schedule
here
,
including writing workshops and creative writing courses in Algonquin Park, Alton,
Barrie, Bracebridge, Brampton, Burlington, Caledon, Collingwood, Georgetown, Guelph, Hamilton, Ingersoll, Kingston, Kitchener, London, Midland, Mississauga, Newmarket, Orillia, Oakville, Ottawa, Peterborough, St. Catharines, St. John, NB, Sudbury, Thessalon, Toronto, Windsor, Halton, Ingersoll, Kitchener-Waterloo, Muskoka, Peel, Simcoe, York, the GTA, Ontario and beyond.