From the Horse's Mouth
strategies for getting published
Saturday, December 2
1:00 – 4:00 p.m.
Ryerson University, Room TRS1-073
Ted Rogers School of Management, 7
th
floor 55 Dundas Street West, Toronto, Ontario (Map
here
)
From the Horse's Mouth
is a round table discussion with three members of the publishing community, moderated by writing instructor, writer and editor
Brian Henry.
Following the presenters' introductory remarks, discussion will be opened up to the floor to address the concerns and questions of those aspiring writers present, both of fiction and nonfiction, interested in improving their chances of getting published.
Questions addressed will include: What are the editors looking for?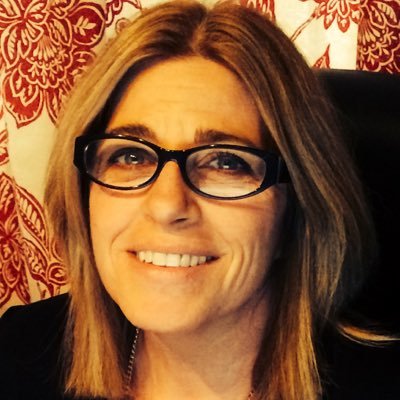 Stacey Donaghy
is the lead agent with Donaghy Literary Group. Donaghy Literary has four agents to choose from: Stacey Donaghy, Valerie Noble, Sue Miller, and Amanda Ayers Barnett. Representing New York Times, USA Today, Amazon and international bestselling authors, they're focused on commercial fiction and are always interested in new and upcoming talented writers. Donaghy Literary Group agents represent a full spectrum of genres and age categories.
Stacey Donaghy began her career with an agency in New York, before opening her own agency in Canada. Asked what manuscripts she'd like to get right now, Stacey said, "I'd love to see more diverse and #

ownvoice

stories." More generally, Stacey is seeking Adult, and Young Adult fiction. Specifically, she's looking for romantic suspense, contemporary romance, and thriller/suspense (think Gone Girl, Girl on the Train and The Couple Next Door). In young adult she is open to most areas, and is particularly fond of
contemporary YA.
Patricia Ocampo
joined Simon & Schuster Canada as Managing Editor in 2015. She was also named Children's Book Editor in 2016. She is a past president of the Canadian division of the International Board on Books for Young People and a former literary agent.
Patricia is currently accepting agented submissions of early readers, middle-grade fiction, young adult fiction, and parenting books.
Douglas Richmond
is an editor at House of Anansi Press. He previously held editorial positions at University of Toronto Press and HarperCollins Canada, where he worked on a diverse list of bestselling and award-winning titles ranging from literary and commercial fiction to memoir, sports, and narrative nonfiction. Current authors include Nicole Lundrigan, Jonathan Garfinkel, Nick Mount, Deon Meyer, Melanie Raabe, Liam McIlvanney, Stefan Ahnhem, and Scott Thornley, among others.
Douglas actively acquires upmarket commercial fiction, crime/psychological thrillers, memoir, pop culture, and cookbooks.
Instructor
Brian Henry
has been a book editor and creative writing instructor for more than 25 years. He publishes Quick Brown Fox, Canada's most popular blog for writers, teaches creative writing at Ryerson University and has led workshops everywhere from Boston to Buffalo and from Sarnia to Saint John. But his proudest boast is that he's helped many of his students get published.
Note:
See reviews of Brian's weekly writing classes and Saturday workshops
here
(and scroll down).
Fee:
$121.51 (including HST)
Register
online with Ryerson
here
.
And on December 2, bring a cheque made out to Ryerson University for
$121.51
(No cash and absolutely no credit cards, please)
See Brian's complete current schedule
here
,
including writing workshops and creative writing courses in Algonquin Park, Bolton, Barrie, Brampton, Burlington, Caledon, Georgetown, Guelph, Hamilton, Ingersoll, Kingston, Kitchener, London, Midland, Mississauga, Oakville, Ottawa, Peterborough, St. Catharines, St. John, NB, Sudbury, Thessalon, Toronto, Windsor, Woodstock, Halton, Kitchener-Waterloo, Muskoka, Peel, Simcoe, York Region, the GTA, Ontario and beyond.