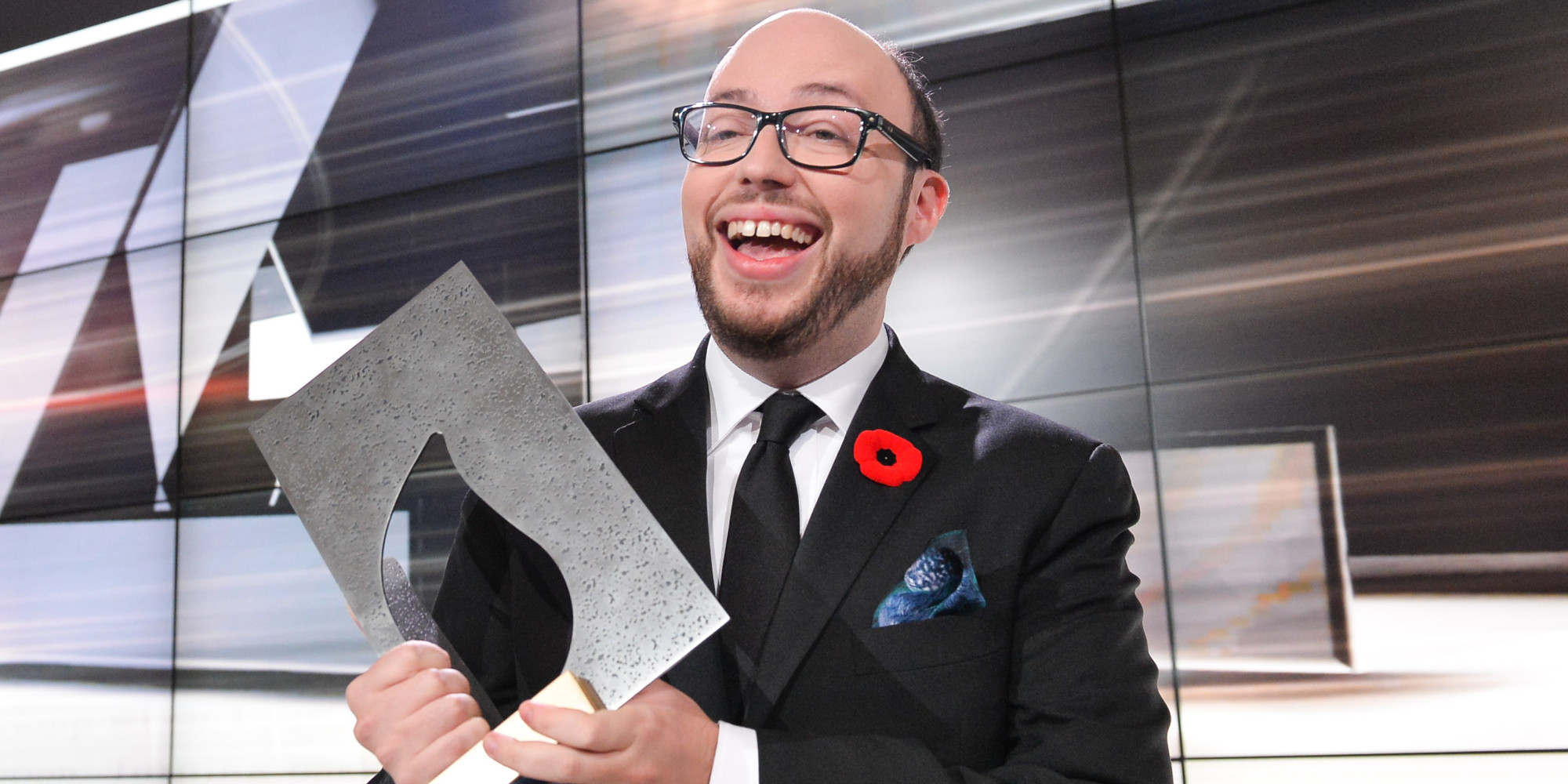 From Publishers Weekly:
When the winner of the C$100,000 Scotiabank Giller Prize was announced at a gala in Toronto Monday night, the spotlight was on a new writer,
Sean Michaels
, and his debut novel
Us Conductors
,
published by Random House Canada.
Winning Canada's biggest fiction prize, particularly for a debut author, is indeed a notable feat. Aside from the prize money, there is the national exposure authors receive from the live CBC television broadcast of the awards ceremony, which is watched by hundreds of thousands of people across the country. But perhaps most importantly, a win typically results in a spike in book sales that has been nicknamed "the Giller effect." In recent years, the sales increase has averaged more than 500%.
Penguin Random House Canada president and CEO Brad Martin said that the company was ordering a new print run of 50,000 hardcover copies. Us Conductors was originally published as a trade paperback, but Martin said a hardcover format could be done sooner.
"If we do French flaps, it takes us an extra three days, so we'd rather get the books into the market," he said, after the awards ceremony.
Us Conductors, the jury wrote in its citation, "is based on the life of Lev Thermen, the Russian-born inventor of the Theremin, the most ethereal of musical instruments. As the narrative shifts countries and climates, from the glittery brightness of New York in the 1920s to the leaden cold of the Soviet Union under Stalin, the grace of Michaels's style makes these times and places seem entirely new. He succeeds at one of the hardest things a writer can do: he makes music seem to sing from the pages of a novel."
Meredith Kaffel
Baldwin told PW that what lifted this book above the other shortlisted titles was "the sheer originality and the beauty with which [Michaels] described music. It's a book written with such heart and such love, and yet it was also a book written with a relentless logic."
Random House Canada acquired the book in an auction from the U.S. agency DeFiore and Company, which also sold U.S. rights to Tin House; in the States, Tin House published the novel this summer.
"I snapped him up out of the submissions, and utterly fell in love with the work he was presenting," said Michaels' agent,
Meredith Kaffel.
Literary agent seeks new authors
Meredith Kaffel,

formerly an agent with the Charlotte Sheedy Literary Agency, joined DeFiore and Company in early 2012. She is seeking arresting new voices across a spectrum of genres, though she is most interested in adult literary and upmarket fiction, graphic novelists and illustrators, and books for children.
What ties together Meredith's varied list is her sensibility, which tends, across genres, toward the fierce, the epic, the romantic, the brave, the haunting, the hilarious, the obsessive, the wondrous and astounding – those books which render the ordinary extraordinary and the extraordinary somehow relatable and within reach – books full of heart and smarts both.
Other areas of particular interest for Meredith include group biographies; social, cultural, literary and art history and history of ideas; select literary memoir; narratives and sagas of love, female friendship, family, and the ties that bind.
Prior to joining the publishing world, Meredith earned her B.A. in Renaissance Studies at Yale, where she focused primarily on Italian Renaissance art history, architecture and literature.
Include: A brief description of your book, a brief, relevant bio, for fiction, please include the first five pages in the body of your email, for illustrators, please include your website or online portfolio. Check out DeFiore & Company

here

.
Note, the other finalists for the Giller Prize each received $10,000. They are:
• David Bezmozgis for his novel The Betrayers published by HarperCollins Canada
• Frances Itani for her book Tell published by HarperCollins Canada
• Heather O'Neill for her novel The Girl Who Was Saturday Night published by HarperCollins Canada
• Miriam Toews for her novel All My Puny Sorrows published by Alfred A. Knopf Canada
• Padma Viswanathan for her book The Ever After of Ashwin Rao published by Random House Canada.
Anne Shone, Senior Editor,
Scholastic Canada
On Saturday, Nov 29,
Brian Henry
will host
"From the Horse's Mouth: Strategies for Getting Published"
at Ryerson University in Toronto, with literary agent
Rachel Letofsky of the Cooke Agency, senior editor Anne Shone of Scholastic Books, and Marketing and Publicity Manager Stephen Myers of Penguin Books
(see
here
).
And Brian will lead
"How to Get Published"
workshop in Niagara on the Lake on Sunday, March 1, with literary agent Olga Filina (see
here
).
Other upcoming workshops, include:
"How to Write a Bestseller"
with New York Times #1 bestselling author Kelley Armstrong, Saturday, Nov 22, in Burlington (see
here
) and Saturday, Dec 6, in London (see
here
),
Secrets of Writing a Page-turner,
Saturday, Jan 17, in Toronto (see
here
), and
"How to Write Great Dialogue,"
Saturday, Jan 24, in Georgetown (see
here
).
Kelley Armstrong
Weekly courses:
Te best way to get your manuscript ready for publication is with a weekly course. Starting in the new year, Brian will be offering classes for beginners through experienced writers. See details for all six courses
here
.
For details of "Welcome to Creative Writing" on Tuesday afternoons in Burlington see
here
, for
"Writing Your Life & Other Personal Stories"
on Tuesday mornings in Oakville see
here
, for
"The Next Step in Creative Writing"
on Wednesday evenings in Burlington,
here
, on Thursday afternoons in Mississauga
here
, and on Thursday evenings in Georgetown
h

ere
, and for
"Intensive Creative Writing"
on Wednesday afternoons in Burlington
here
,
See Brian's full schedule
here
,
including writing workshops and creative writing courses in
Barrie, Brampton, Bolton, Burlington, Caledon, Cambridge, Collingwood, Georgetown, Guelph, Hamilton, Kingston, London, Midland, Mississauga, Newmarket, Niagara on the Lake, Orillia, Oakville, Ottawa, Peterborough, St. Catharines, Stouffville, Sudbury, Toronto, Halton, Kitchener-Waterloo, Muskoka, Peel, Simcoe, York, the GTA, Ontario and beyond.