Friday, June 1 – Sunday, June 3, 2018
Arowhon Pines Resort
Arowhon Pines Rd, Little Joe Lake, Algonquin Park, Ontario, Canada

Note: There's no fall retreat this year, so this is your one chance to join us for a wonderful writing get-away.
Give yourself a weekend of writing time
–
a weekend of instruction, inspiration and creativity. Award yourself with time away from distractions, with no dishes to do and wonderful food at every meal, as you sit with your feet up and write in the most beautiful wilderness setting in Ontario. This is where the Group of Seven got its inspiration (Tom Thompson is buried just a couple of lakes over); it's a wonderful place for you to find your inspiration, too.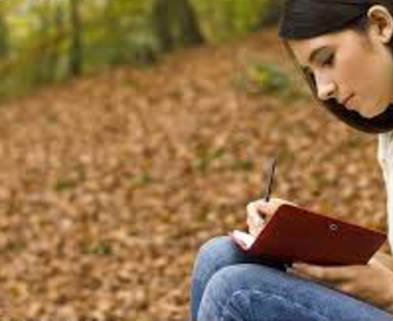 The retreat will feature both instruction and guided writing exercises, plus one-on-one critiquing and coaching from Brian. You'll also have lots of time to relax, rejuvenate, and reconnect with your creativity.
All writing levels welcome. Whether you
'
re just beginning or have a novel in progress, please join us.
The setting:

Arowhon Pines
is a peaceful, quiet resort nestled in the woods on Little Joe Lake inside Algonquin Park. There are no motorboats on the lake, except for the resort's own pontoon boat which takes guests on occasional wildlife tours.
The resort is without TV and is far from the roar of traffic. The cry of a loon is the loudest noise you're likely to hear all day.
Rates include charming
accommodation
(cabins have a mix of queen beds for one person or couples or twin beds for two people rooming together; rooms also have private bathrooms and each cabin has a lounge with fireplace to share with your fellow writers).
Three all-you-can-eat gourmet
meals
per day are provided, featuring an abundance of fresh food prepared by master chefs and an inspired kitchen staff. (Bring your own wine or beer!)
All activities included.
When you're not writing, or for spouses who accompany you, there is plenty to do: canoe or kayak a series of lakes or hike trails to see wildlife (moose, loons, beaver, turtles, fox, deer), swim in the lake, sail, stand up paddle-board, play tennis, relax. For indoor activities there is a games room with table tennis, shuffleboard, books, board games. Your stay also includes access to all Algonquin Park programs and activities including a car pass for you to fully enjoy the park.
Check-in on Friday is 3 p.m. and our first writing get-together will be at 4 p.m. On Sunday we'll have our last writing get-together at 11 a.m., ending at 12 noon. Check out time is at 1 p.m. Most guests have lunch while the bellhops load the car. But once you've had lunch, don't feel you have to rush off! You can stay for the rest of the day enjoying the amenities of the resort.
Participants are welcome to bring spouses, partners or friends, as there will be plenty to do while you're writing – canoeing, kayaking or sailing, swimming if warm enough, tennis, reading and just plain resting and unwinding, enjoying the wilderness.

Read about a stay at Arowhon Pines

here

.
Instructor
Brian Henry
has been a book editor and creative writing instructor for more than 25 years. He publishes Quick Brown Fox, Canada's most popular blog for writers, teaches creative writing at Ryerson University and has led workshops everywhere from Boston to Buffalo and from Sarnia to Saint John. But his proudest boast is that he has helped many of his students get their first book published and launch their careers as authors.

Read reviews of previous writing retreats at Arowhon Pines

here

(and scroll down).

To see more reviews of Brian's weekly courses and Saturday workshops, see

here

.
Accommodation fee
(including both accommodation and food, plus use of all the resort's facilities): $243 per person per night double-occupancy or $304 per night single-occupancy. Plus 15% service charge (in lieu of tipping, no extra tipping allowed), then 13% hst added to these rates.
Seminar fee
:
123.89 plus hst = 140
Book early – space is limited! Full receipts issued.
Who can attend the retreat?
Everyone interested in developing their writing skills is welcome to attend, whether you're aspiring writer or an accomplished author or simply enjoy writing as a hobby. There is no requirement for you to have been previously published or even to have an intention to publish.
I'm a poet / playwright / other writer. Is this retreat for me?
The retreat is open to anyone who enjoys writing. Instruction will focus on narrative writing; i.e., stories, whether fiction or memoir. But if you're an essayist or poet or whatever, you're entirely welcome.
Should I bring my work in progress?
Yes, if you have an on-going writing project, bring it with you! If you're not currently working on anything, don't worry, we'll get you writing.
Should I bring my laptop?
Yes, if you prefer to work on your laptop. If you prefer to work on paper bring that.
Can you cater to specific dietary requirements?
Yes, just let the staff at Arowhon Pines know beforehand about your needs.
I want to stay longer or arrive early. Is it possible to do that?
If you want to arrive early and stay longer, that is fine. Just arrange it with the resort. There is plenty to see and do in the park, and Arowhon Pines is a lovely place to base from. Arowhon will keep the same rate throughout your stay.
Is there cell phone reception and WIFI?
Arowhon Pines is an island of luxury, but in the midst of wilderness, so no cell phone reception and no WIFI, though there are landlines and there's access to the resort's Internet connection. (Contact the resort for details.) But be sure to have your writing projects on your laptop when you come, not stored in the Cloud.
How about alcohol?
Arowhon doesn't serve alcohol, but guests are welcome to bring their own wine, beer or whatever to have with meals or back at your cabin or wherever. (Though do note that Hemingway's advice to write drunk, mostly produces drivel.)
Can I bring my spouse (or partner or friend)?
Certainly. Just let them know you'll be spending most of your time writing, (though you will have some free time every day), and make sure they enjoy superb food, beautiful wilderness, and relaxing on the deck or the dock or out on a canoe as they glide past a moose munching on water lilies….
To book your accommodation at Arowhon Pines, phone toll free: 1-866-633-5661
Or you can book on-line
here
.
~ But be sure to also phone and tell them you're with the writing retreat!
See Brian's complete current schedule
here
,
including writing workshops and creative writing courses in Algonquin Park, Bolton, Barrie, Brampton, Burlington, Caledon, Georgetown, Guelph, Hamilton, Ingersoll, Kingston, Kitchener, London, Midland, Mississauga, Oakville, Ottawa, Peterborough, St. Catharines, Saint John, NB, Sudbury, Thessalon, Toronto, Windsor, Woodstock, Halton, Kitchener-Waterloo, Muskoka, Peel, Simcoe, York Region, the GTA, Ontario and beyond.