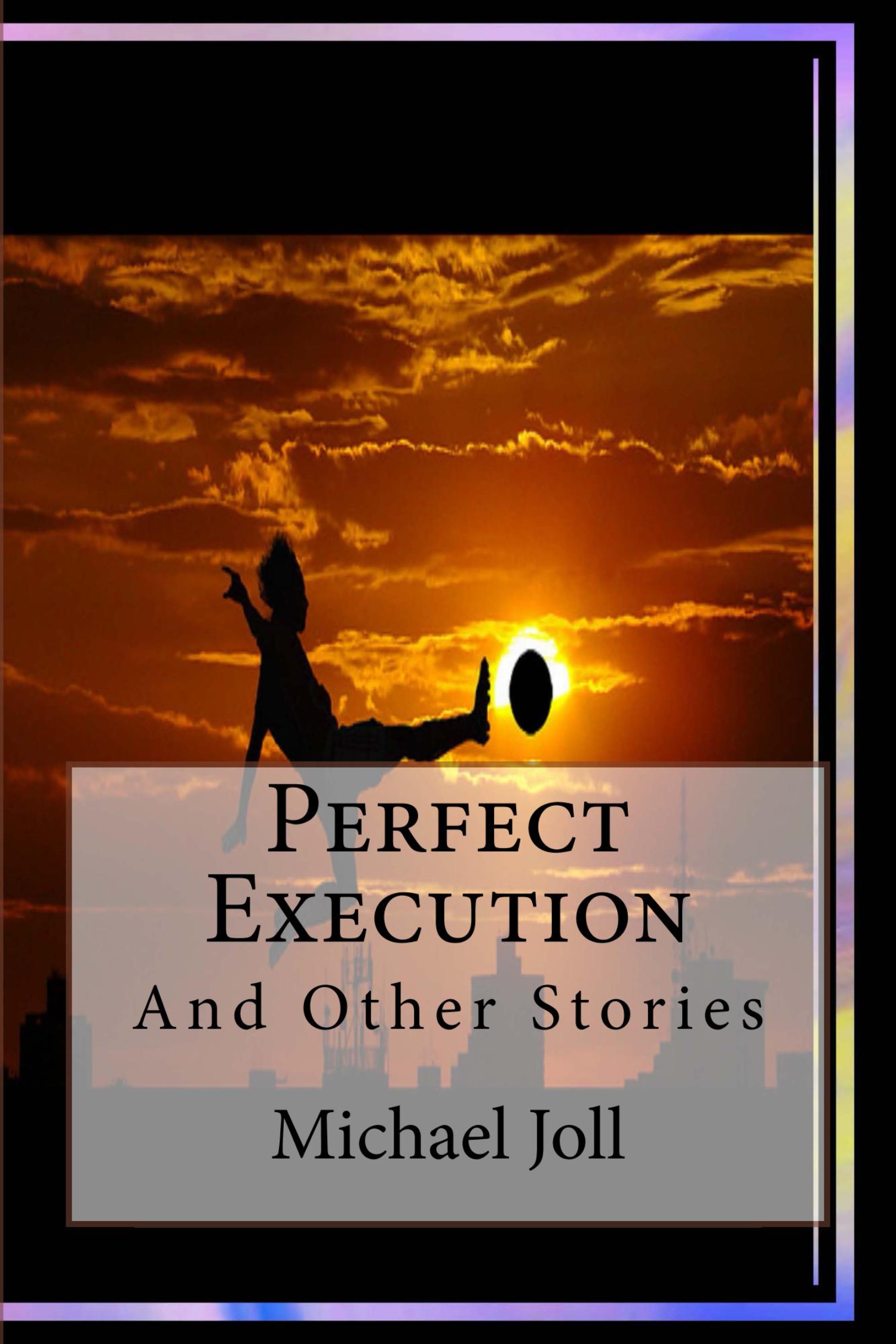 Perfect Execution
is
now out in paperback. I did find a couple of minor glitches which I hope the publisher will correct before the great book-buying public gets its hands on a copy.
I have tried to make each story unique in time and place, in theme and writing style so that the collection could masquerade as an anthology by a variety of different authors. Your readers will be a better judge than I in determining if I have succeeded.
Thanks for your invaluable help with the blurb and for your ongoing encouragement.
Regards,


Michael Joll
Perfect Execution and Other Stories
by

Michael Joll
Michael Joll
A viola player in Depression-era San Francisco is surprised by the hidden talent of a panhandler he encounters. In Barbados, a middle aged voyeur confronts the object of his desires. A woman in Delhi plots revenge on her abusive husband. A German army corporal in WW2 has to decide between conflicting evils. A veteran Winnipeg detective solves a string of arsons and a trail of bodies in an unconventional way. A bomber pilot returning home from a prisoner-of-war camp discovers that life in post-war England is far from what he fought for
– these are just some of the situations in Michael Joll's wide-ranging collection of short stories.
See Brian Henry's schedule here, including writing workshops and creative writing courses in Algonquin Park, Bolton, Barrie, Brampton, Burlington, Caledon, Georgetown, Guelph, Hamilton, Ingersoll, Kingston, Kitchener, London, Midland, Mississauga, Oakville, Ottawa, Peterborough, St. Catharines, St. John, NB, Sudbury, Thessalon, Toronto, Windsor, Woodstock, Halton, Kitchener-Waterloo, Muskoka, Peel, Simcoe, York Region, the GTA, Ontario and beyond.