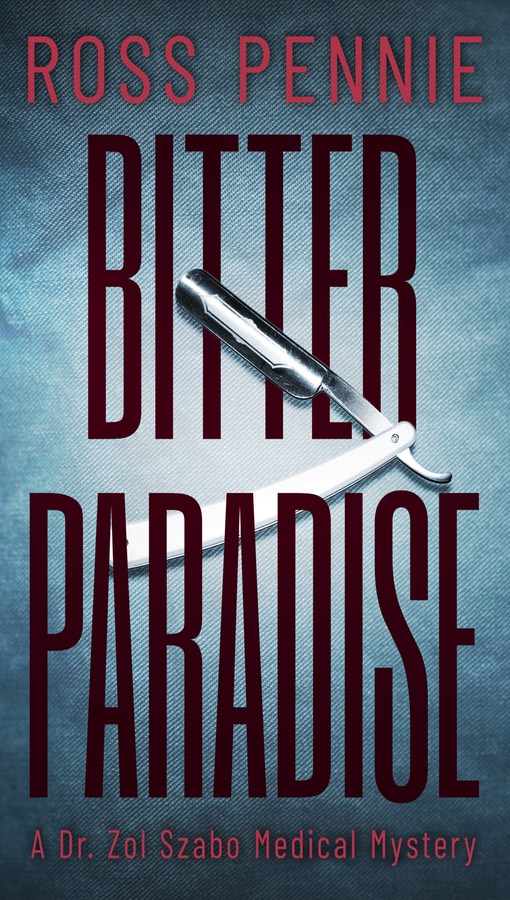 I'm writing to tell you the exciting news that my fifth Dr. Zol Szabo medical mystery,
Bitter Paradise
, is now out and ready for your reading pleasure. The consensus is that it's my best book and a page turner that will keep you reading late into the night. Sony Pictures contacted me last Friday, and we are now negotiating their purchase of the film and television rights. Cool, eh?
I'm asking you to support the Canadian publishing industry by encouraging your students to consider purchasing a copy of
Bitter Paradise
. It's available as a "real" paperback book ($19.95 or less) from your favourite bookseller and as an ebook via Amazon Kindle, Chapters Kobo, or Apple iBooks (between $2.99 and $9.99). I'm not asking them to make this retired doctor rich. I receive 45 cents per book sold, after taxes.
Bitter Paradise
has been nicely complemented by a variety of professional book reviewers in Canada and the USA:
"A masterly mélange of medicine and murder with a topical look at the myriad problems refugees face." ― Kirkus Reviews
"Pennie, himself an expert on infectious diseases, injects the narrative with authenticity and a sense of urgency." ― Publishers Weekly
"The writing is masterful . . . not only for the prose and the impressive plotting, but also for the crackerjack finale." ― Booklist
"With its textured plotting, and characters we come to empathize with, Bitter Paradise provides insight into the meticulous and often frustrating work necessary to solve a medical mystery. Given the times in which we are living, its sense of urgency is amplified and its crime solvers' dedication and efforts are to be applauded." ― Mystery Scene Magazine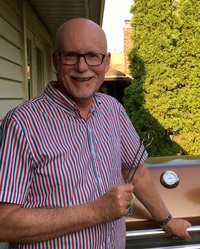 Ross
"The only item missing from Ross Pennie's new novel that would make it entirely topical is a Trump-like figure. Otherwise everything currently striking the world — the spreading of an infectious disease, medical characters on the lofty order of Anthony Fauci, innocent victims — are in place, though hardly on the universal scale of today's real life.
The scene is Hamilton, Ontario, where children are dropping like flies from a deadly vaccine-resistant brand of polio. A local infectious disease expert named Zol Szabo gets into the crisis, at the same time sleuthing a separate murder case affecting the city's Syrian refugee community.
What gives the book its powerful sense of reality is Ross Pennie's own credentials as a retired surgeon who devoted his talents to infectious diseases. You want the real thing? Pennie delivers." – Jack Batten, Toronto Star
Stay safe but not paranoid.
Bitter Paradise
is available from Indigo in paperback or Kobo format

here

. Read more about Bitter Paradise and find links to other sellers at ECW Press website here. Most bookstores are now open for in-person shopping, but to see links to independent bookstores throughout Ontario supplying delivery and/or curbside pickup, see

here

.
To see information about submitting to ECW Press, see here.
See Brian Henry's schedule
here
,
including writing workshops, weekly writing classes, and weekend retreats in Algonquin Park, Alliston, Bolton, Barrie, Brampton, Burlington, Caledon, Collingwood, Georgetown, Georgina, Guelph, Hamilton, Jackson's Point, Kitchener-Waterloo, London, Midland, Mississauga, New Tecumseth, Oakville, Ottawa, Peterborough, St. Catharines, Sudbury, Toronto, Windsor, Woodstock, Halton, Muskoka, Peel, Simcoe, York Region, the GTA, Ontario and beyond.