Anna Olswanger
Here's what the Dawson agency has to say about themselves:
"We are a full-service, highly selective literary agency based in New York City. Every day we draw on our expertise as former publishers to ensure that the material we submit stands out. We're fascinated by how books and ideas spread, and so we're deeply involved in all aspects of maximizing a book's life in the marketplace – including the digital, film and licensing worlds.
"We've helped journalists and academics discover the nonfiction book they're truly excited to write – and that mainstream publishers are eager to acquire. We've re-built careers and we've launched first-time novelists. Many of our titles are award winners. We've had great success in the international market. Last year, three of our titles were on the
New York Times
bestseller list, for a total of seventy-two weeks. Our goal is to build long-lasting careers."
Agent
Anna Olswanger
joined Liza Dawson Associates in 2005 and represents award-winning children's books authors, but she's actively looking for new clients.
Anna is herself an author of children's books. Her
Shlemiel Crooks
(Junebug/NewSouth)
was a Sydney Taylor Honor Book and a PJ Library Book. Her book Greenhorn, is being made into an independent.
Anna enjoys discovering new authors and illustrators. She is looking for "voice," the sound and rhythm of an author that could be no one else's, and has a special interest in children's picture books (author-illustrators only), adult nonfiction, Judaica, and animal stories.
Include the first five pages
the first five pages of your manuscript into the body of your email.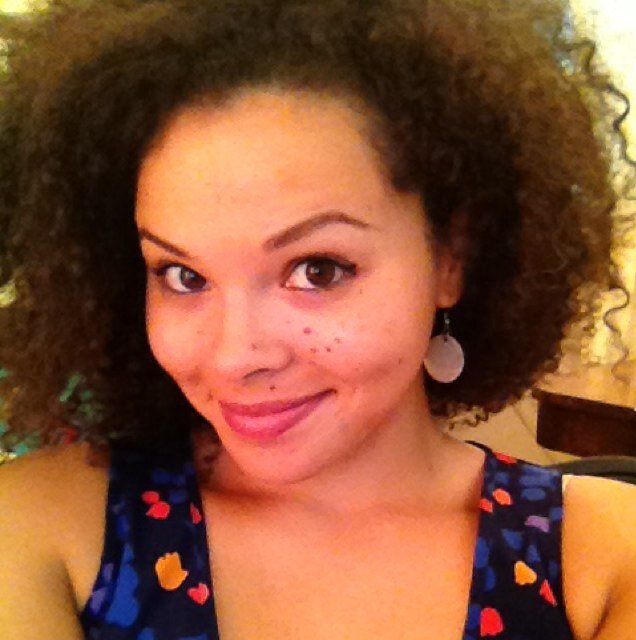 The newest member of the team – and the agent most in need of clients – is Associate Agent
Monica Odom.
She is also the agency's manager of finance and social media. Monica graduated
summa cum laude
with a B.A. in English from Montclair State University, and is now a candidate for her Masters in Publishing from New York University.
Prior to joining LDA, Monica interned at Joelle Delbourgo Associates, New Jersey Business Magazine, and MTV Networks' Public Affairs department.
Monica is building her client list with a focus on literary fiction, women's fiction and voice-driven memoir, as well as a focus on nonfiction in the areas of pop culture, food and cooking, history, politics, and current affairs.
Monica is looking for writers with big ideas who push the boundaries of storytelling and its traditional forms. She is especially interested in writers with strong social media platforms who have something original to say.
Include the first ten pages of your manuscript as an attachment.
There are also five other agents at Liza Dawson Associates, all looking for new authors. They represent many different kinds of fiction and nonfiction for adults and young adults. Check out what they're looking for
here

.
Literary agent Olga Filina
of The Rights Factory will
be our guest speaker at the
"How to Get Published"
workshop, Saturday, April 19,
in London. Details
here
.
Brian Henry
will lead a
"How to Get Published
"
workshop with guest speaker
Martha Magor Webb
of the
Anne McDermid literary agency
in Oakville on Feb 22 (see
here
). He'll also lead
"How to Get Published"
workshops in Thessalon in Algoma on March 23 (see
here
) and in London on April 19 (see
here
).
Also, Brian will lead a
"Writing for Children & for Young Adults"
workshop in Caledon
at the Bolton Library on Jan 18 (see
here
).
Brian also has a number of weekly courses coming up in January. You can scroll through the details for all of them
here
.
He'll lead a
"Writing your life & other true stories"
on Tuesday afternoons in Burlington (see
here
) and a
"Welcome to Creative Writing"
course on Tuesday evenings in Burlington (
here
).
Brian will lead "
Next Step
"
courses on Tuesday mornings in Burlington (see
here
), Thursday afternoons in Mississauga (
here
) and Thursday evenings in Georgetown (
here
); and he'll lead "Intensive" courses for more experienced writers on Wednesday afternoons in Burlington (
here
) and Wednesday evenings in Mississauga (see
here
).
See Brian's full schedule
here
,
including writing workshops and creative writing courses in Barrie, Brampton, Bolton, Burlington, Caledon, Cambridge, Georgetown, Guelph, Hamilton, Kingston, London, Midland, Mississauga, Newmarket, Orillia, Oakville, Ottawa, Peterborough, St. Catharines, Stouffville, Sudbury, Thessalon, Toronto, Algoma, Halton, Kitchener-Waterloo, Muskoka, Peel, the GTA, Ontario and beyond.