Can you get a fancy gift certificate for any of these? You bet!
(Also c
heck out 77 more gifts for writers
here
.)
1) A weekend writing retreat at the luxurious
Arowhon Pines Resort
in Algonquin Park – get two, one for you and one for your spouse, sibling or best friend, because this is going to be a wonderful weekend. In 2020, the retreat runs Jun 5
–
June 8. See
here
.
Then in November 2020, we'll have a weekend retreat at the Briar's Resort on Lake Simcoe. Check out the details of the 2019 retreat
here

,
and if you want to reserve now for 2020, just email me at:
brianhenry@sympatico.ca
2) A manuscript critique: You (or your spouse has spent a couple years writing a manuscript, and now she's pretty sure it still needs work, but doesn't know how to proceed. Time to give it over to a professional for a critique. Brian will explain what's working, what's not, and how to fix it.
See details of manuscript critiques and consults
here
.
3) F
or a smaller investment,
get a gift certificate for a short consult. Maybe the love of your life has a picture book manuscript, a short story, or an opening chapter that needs professional critiquing. Or maybe they're working on a query letter – odds are they'd love to have a professional rewrite that query and make it irresistible. Or maybe they'd just like to have a chat about their career. These are all things that can be done in about an hour and are ideal candidates for a consult. A consult is just $75/hour (plus hst).
To arrange a consult, email
brianhenry@sympatico.ca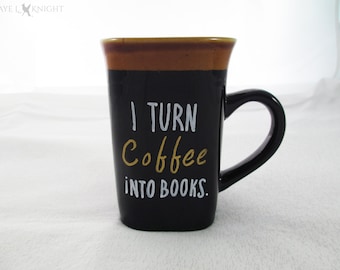 4) For a great stocking-stuffer, give a gift certificate for a Saturday workshop. See what's coming soon
here
or just give a certificate for your special someone to hang on to until that special workshop they're looking for comes around.
5) Or get them The Canadian Writers' Contest Calendar. This is a book giving the details for all the annual writing contests in Canada, listed by deadline date. The 2020 edition will be available soon.
See details of the 2019 edition

here

, and to pre-order for 2020, just send me an email.
6) For a really special present, get a gift certificate for a weekly course. See details of classes starting in January
here
.
7) Or you might just give one of these presents to yourself. It's a good time of year to consider what you want. Have you been thinking about writing? Well, it's time to start! So give yourself that most important gift – which happens to be entirely free
–
space and time to get your creative self in gear.
P.S. Check out 77 more gifts for writers
here
.
See Brian Henry's schedule
here
,
including Saturday writing workshops, weekly writing classes, and weekend retreats in Algonquin Park, Alliston, Bolton, Barrie, Brampton, Burlington, Caledon, Collingwood, Georgetown, Georgina, Guelph, Hamilton, Jackson's Point, Kitchener-Waterloo, London, Midland, Mississauga, New Tecumseth, Oakville, Ottawa, Peterborough, St. Catharines, Sudbury, Toronto, Windsor, Woodstock, Halton, Muskoka, Peel, Simcoe, York Region, the GTA, Ontario and beyond.