The Portable Veblen by Elizabeth McKenzie,
represented by Brandt & Hochman
Brandt & Hochman Literary Agents, Inc.
Note:
Don't ever miss a post on Quick Brown Fox. Fill in your email in the box to the right under my bio, and get each post delivered to your Inbox. ~ Brian
Brandt & Hochman Literary Agents
is a powerhouse literary agency, which represents Scott Turow,

Michael Cunningham, Julia Glass, Bob Shacochis, and Nancy Zafris, and many others
. The agency has been around since 1913, and represents
literary and commercial fiction, mystery/thriller, memoir, narrative nonfiction, journalism, history, current affairs, books on health, science, popular culture, lifestyle, and art history,
plus middle grade and young adult fiction. Brandt & Hochman has eight literary agents – all of whom are open to new clients. Here are six a new writer might consider:
Not a Sound by Heather Gudenkauf,
one of Maianne's clients
Marianne Merola
is a veteran literary agent. She
co-ordinates a global network of foreign co-agents charged with licensing the work of the agency's authors to a worldwide audience. She values strong and unique narrative voices and domestically represents bestselling and award-winning writers of compelling fiction, nonfiction and children's books, specifically middle grade and young adult.
Bill Contardi
For ten years Bill Contardi worked as an editor for NAL, Berkely, Popular Library, and Avon Books. He was director of literary affairs at United Artists and then vice-president, literary affairs at Warner Bros.—in their New York offices, charged with bringing in books for the studios to develop for feature film. For eleven years Bill was a dramatic rights agent for books to film and television at William Morris in New York.
Since 2002 he has been a literary agent with Brandt & Hochman Literary Agents representing authors and selling their work to publishers. In addition to building a list of new writers at Brandt & Hochman, Bill also continues to represent the dramatic rights of literary properties for some Brandt & Hochman clients and for a few other agencies as well.
His areas of interest are voice-driven young adult and middle grade fiction, commercial thrillers and general fiction, psychological suspense, spirituality and memoir.
Emily Forland
represents voice-driven literary fiction and nonfiction, among them bestsellers and prize winners, and has a special place in her heart for original writing that jumps off the page. Equally drawn to a traditional domestic novel as she is to more idiosyncratic work, she seeks out beautifully crafted writing, characters that come fully alive on the page, and stories rooted strongly in their setting. Humor is always welcome. In addition to literary fiction, she represents memoir, narrative nonfiction, history, biography, food writing, cultural criticism, graphic novels, and young adult fiction.
Emma Patterson
was with the

Wendy Weil Agency

for eight years before joining
Brandt & Hochman in 2013. She
represents fiction ranging from dark, literary novels to historical and upmarket fiction; narrative non-fiction that includes memoir, investigative journalism, and popular history; and young adult fiction along similar lines. She is drawn to both domestic and far-flung settings (while remaining on Earth) that are original and transporting. She is looking for fresh, lyrical, and voice-driven writing, suspenseful plots, emotional narratives, and unforgettable characters.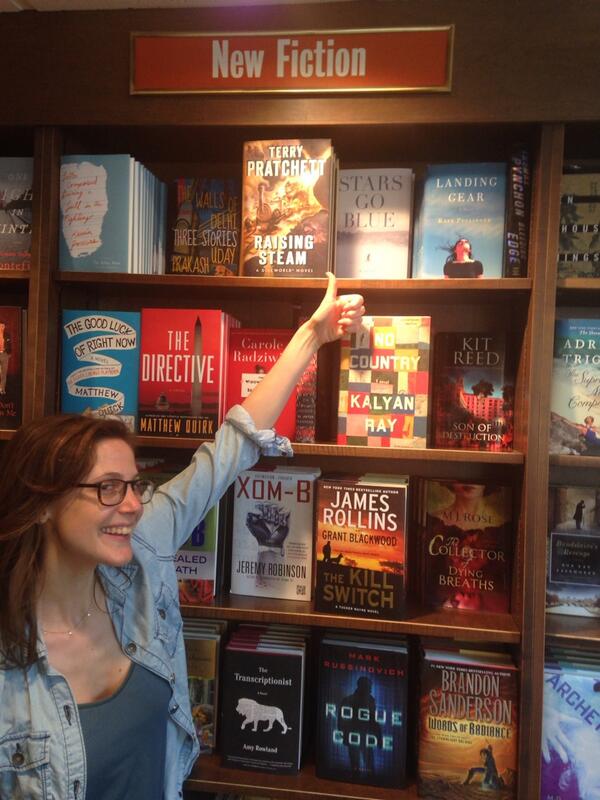 Jody Kahn
represents both literary and upmarket fiction, as well as narrative nonfiction; across all categories she enjoys books that are beautifully written while also containing a rich storyline, and she's especially looking for deeply drawn characters and voice-driven narratives. Dark and edgy is always a plus. She's also interested in untold stories and misunderstood populations.
In nonfiction, she's seeking narrative related to sports, food, history, science, pop-culture, literary memoir and journalism. Above all, she wants to be gripped by what she's reading, taken into a new and riveting world, one that touches her with its layers of complexity, and does not easily let go.
Henry Thayer
represents non-fiction on a wide variety of subjects and fiction that inclines toward the literary. He is looking for new, engaging voices and compelling narratives. His wide-ranging interests include American history, popular music, and sports, among others.
Full submission guidelines

here

.
Brian Henry
If you're interested in getting published, soon or somewhere down the road, don't miss the

How to Get Published

workshop with literary agent Paige Sisley, Saturday, August, 18, in Collingwood (see

here

).
And if you're interested in
Writing for Children or for Young Adults,
Brian Henry will lead a mini-conference in Oakville with
Yasemin Uçar, Senior Editor at Kids Can Press, and also a Kid Lit workshop in Sudbury sometime in the fall – details of these events still to come.
For updated listings of Writing for Children & for Young adult workshops and for weekly Kid lit classes, see
here
(and scroll down).
Yasemin Uçar, senior editor,
Kids Can Press
And don't miss:
Writing With Style,
Sunday, April 29, in Brampton (see

here

).
Writing Your Life
on Saturday, May 5, in Burlington (see

here

), and Saturday, June 23, in Mississauga (see here) and
Writing and Revising
, Saturday, May 26, in Oakville (see

here

).
For the summer, Sign up for the
Exploring Creative Writing course
Wednesday, afternoons, July 4 – Aug 22, in Burlington (see
here
). Other
weekly summer classes will be posted soon.
Read reviews of Brian's courses and workshops

here

.
See Brian's complete current schedule
here
,
including writing workshops, weekly writing classes, and weekend retreats in Algonquin Park, Bolton, Barrie, Brampton, Burlington, Caledon, Collingwood, Cambridge, Georgetown, Guelph, Hamilton, Kingston, Kitchener-Waterloo, London, Midland, Mississauga, Oakville, Ottawa, Peterborough, St. Catharines, Saint John, NB, Sudbury, Toronto, Windsor, Woodstock, Halton, Muskoka, Peel, Simcoe, York Region, the GTA, Ontario and beyond.
Navigation tips:
Always check out the labels underneath a post; they'll lead you to various distinct collections of postings. Also, if you're searching for a literary agent who represents a particular type of book, check out
this
post
.