A Girl Like That
is currently available for pre-order in Canada (Amazon and Chapters Indigo)! It is also available in the US on Books-a-million. Please visit my website for links on pre-ordering:
Also, be sure to mark Saturday, March 3, on your calendar for the launch of
A Girl Like That.
Indigo Erin Mills Bookstore
Mississauga, ON L5M 0r7 (Map

here

)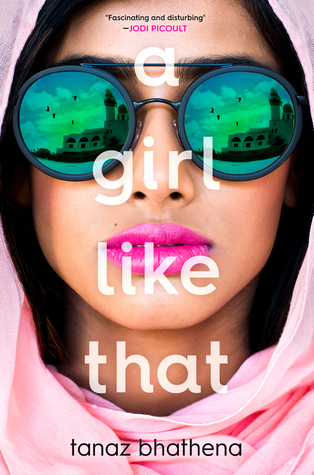 Zarin Wadia is 16, a bright and vivacious student, an orphan, a troublemaker whose romantic entanglements are the subject of endless gossip amongst the girls in her class. When she is found dead after a car accident on the Al-Harameen Expressway in Jeddah, with a Parsi boy who is not a student at Qala Academy, the religious police arrive and everything everyone thought they knew about Zarin is called into question.
A Girl Like That
explores the themes of love, prejudice and gender discrimination in India and Saudi Arabia – two countries that are struggling to hold on to their traditions even as they adapt to a rapidly changing world – countries where female virtue is still inextricably linked to family honour.
Farrar Straus Giroux is publishing
A Girl Like That
February
27,
2018. It'd be great if we could make it a bestseller the day it comes out. Visit Tanaz' website
here
for pre-order information. ~ Brian
See Brian Henry's schedule
here
,
including writing workshops and creative writing courses in Algonquin Park, Bolton, Barrie, Brampton, Burlington, Caledon, Georgetown, Guelph, Hamilton, Ingersoll, Kingston, Kitchener, London, Midland, Mississauga, Oakville, Ottawa, Peterborough, St. Catharines, Saint John, NB, Sudbury, Thessalon, Toronto, Windsor, Woodstock, Halton, Kitchener-Waterloo, Muskoka, Peel, Simcoe, York Region, the GTA, Ontario and beyond.