Allucinor the latest anthology from
ID Press is available here.
Note:
Don't ever miss a post on Quick Brown Fox. Fill in the "Follow Brian by Email" box to the right under my bio and get each post delivered to your Inbox.
Also, you can hang out and chat with Quick Brown Foxes (and vixens) on our Facebook page. Just send a Friend request to Brian Henry.
Finally, if you're not yet on my newsletter, send me an email, including your locale, to
brianhenry@sympatico.ca
~Brian
ID

Press
is an authors-for-authors indie press.
ID Press publishes short story anthologies by emerging, grassroots writers who inject new blood into old genre. "Our focus is on the quality of writing brought by a diverse group of authors. We will not be bound by the conservative restraints of genre. Instead we will actively seek stories that entertain and will breathe new life into the literary scene.
"
ID Press is currently looking for crime stories for it's next anthology:
Nefariam: The Element of Crime.
"Give us your unusual. Give us your different. We want a well written crime short story, that twists the readers mind and lingers long after it's been read.

"
Deadline:
February 28, 2018. Guidelines

here

.
Running Wild Press

describes itself as "

a small press bringing great stories from new voices out into the world. Our specialty is stories that push boundaries of genre and perspective.

" They're looking for writers (and artists) who want to be part of their community. To be notified when they're looking for submissions, they ask you to sign up for their notices

here

.
Globe and Mail wants your first person essays
We want you to write for us!
The daily First Person essay
(formerly called Facts & Arguments) is a great forum for you to share your own experiences, viewpoints and writing flair with other Globe readers. Whether you are young or old, female or male, newly arrived in Canada or deeply rooted here, we want to be inspired by your unique perspective.
A few things we look for are an original voice; an unexpected view; an unfamiliar perspective; humour; vivid details that show us rather than tell us; anecdotes that illuminate a wider theme.
A successful First Person essay may be funny, surprising, touching or enlightening – or all of these. It may present a slice of life or a powerful experience that changed you in some way. It may be a meditation on something that matters to you. It goes beyond a rant, and it is deft in moving from the particular to the universal.
Above all, an essay should be personal rather than political. It must be true, not fictional.
Here are some recent essays we thought were very successful:
My Bionic dog: We had made a pact: 'You take care of me, I'll take care of you'

(

here

)

Before my ADHD diagnosis I was alive, but not living

(

here

)

My bad neighbor made being a jerk into an art form

(

here

)
In the subject line, be sure to put "essay submission" and the topic (in 2 or 3 words). The topic is especially important if your piece is tied to an event or season.
Please submit your essay in 2 forms – as a Word.doc attachment, and copied and pasted into the body of the e-mail.
Include a contact number where you can be reached during the day.
Essays should be 900 – 1,200 words.
Please don't send a piece that's appeared in any other print or online publication, but feel free to submit an essay on a topic you have blogged about.
Seasonal essays should be submitted a month or more before the event.
There is no payment if your essay is published. The Globe assumes first-print rights and electronic rights for unsolicited submissions; writers retain copyright.
Deadline:
On-going. Guidelines

here

.
Smoking Pen Press
seeks r

omance stories 7,000 – 12,000 words for anthology tentatively titled

A Kiss and a Promise

.
The stories can be contemporary, regency, futuristic, paranormal, historical, fantasy, humor – just about any type of romance will do (but please, no erotica).
Pays
$25U.S. or 2 complimentary copies of the paperback.
Deadline
: Valentine's Day, February 14, 2018. Submission guidelines

here

.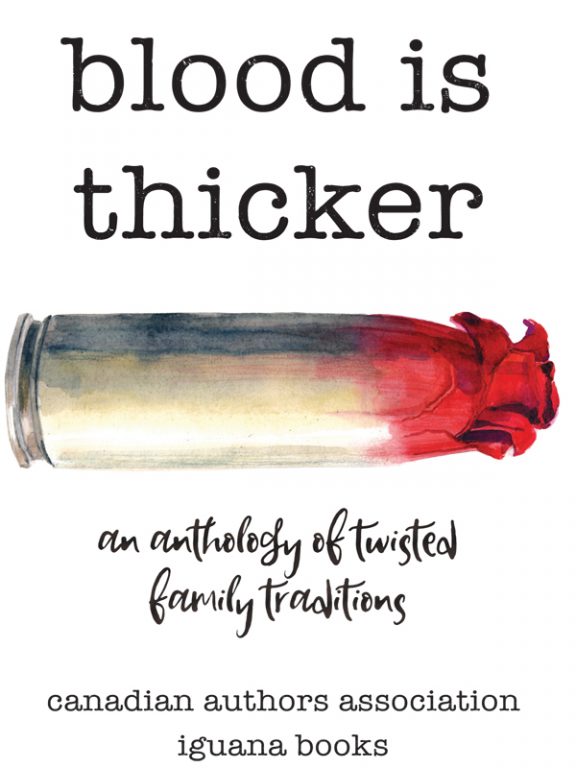 The
Canadian Authors Association
seeks stories 3,000 – 7,500 for
Blood is Thicker,
"an anthology of twisted family traditions" to be published in association with
Iguana Books
. Stories must begin with the first line: "It was February 29 again, and I was wondering which member of my family would try to kill me this time."
Pays
2 cents per word.
Deadline
:
February 28, 2018. Guidelines
here
.
Quick Brown Fox
welcomes short essays about your favourite book(s) and about reading and writing, plus your reviews of books and movies or whatever else catches your eye. More
here
.
Read how to write a book review (or any kind of review)
here
.
See Brian Henry's schedule
here
,
including writing workshops and creative writing courses in Algonquin Park, Bolton, Barrie, Brampton, Burlington, Caledon, Georgetown, Guelph, Hamilton, Ingersoll, Kingston, Kitchener, London, Midland, Mississauga, Oakville, Ottawa, Peterborough, St. Catharines, Saint John, NB, Sudbury, Thessalon, Toronto, Windsor, Woodstock, Halton, Kitchener-Waterloo, Muskoka, Peel, Simcoe, York Region, the GTA, Ontario and beyond.