"Hello," I said

into the phone, picking it up on the third ring.
"Hello. Is this Michelle Deschamps," said the voice on the other end.
"Yes," I said reluctantly, but thinking, Great, a telemarketer. Definitely not what I was in the mood for after a long day of work.

"I found your name in the phone book," he said. "My name is Donat Villeneuve and I think we might be related."
Now I was feeling more concerned than annoyed. Who was this man who'd looked me up and called me at home?
"Are you related to Bruno and Louise Deschamps?" he continued.
"Yes, they're my grandparents."
"I'm Bruno's second cousin," he explained. "Perhaps you remember me from my last visit to Saskatchewan, ten years ago."
As soon as he mentioned that, I remembered who this guy was – Uncle Donat. He'd visited my dad's family when I was 13. My cousins and I had spent the day outside at my aunt and uncle's farm, the adults sitting nearby on lawn chairs, visiting. It was only after the sun went down that we moved inside, gathering in the quonset.
"I'm here to surprise your grandparent's for their 50th anniversary," said Uncle Donat. "I came in on the train earlier today, after spending three days traveling from Cornwall, Ontario."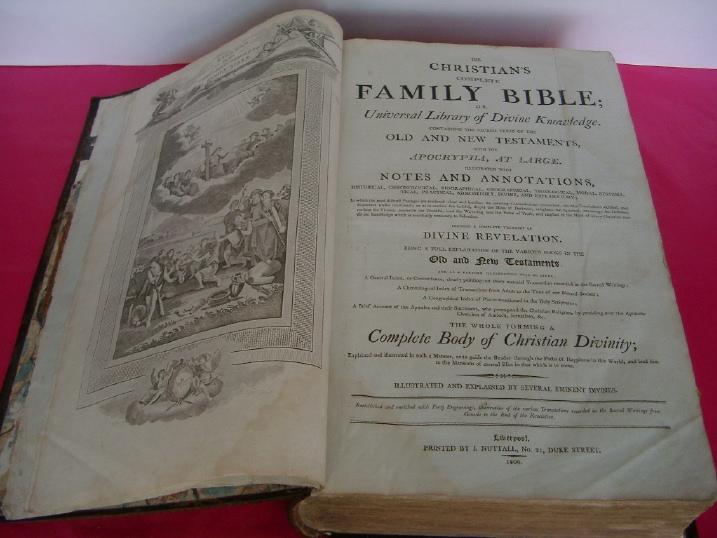 My heart sank a little. Grandpa and Grandma had had a big celebration three months earlier. Donat hadn't been invited. Now here he was in Saskatoon to surprise them for their anniversary, which was this weekend.
I spent every Sunday at my grandparents' house for dinner, and had gotten the sense Grandma didn't really care for Donat. If his name ever came up, she would wrinkle her nose a little in distaste. What would she think when she found out he'd traveled all this way without even letting her know he was coming? I wasn't going to tell him they'd already celebrated their anniversary, so I simply said I looked forward to seeing him on the weekend.
On Sunday afternoon, I arrived at my grandparents' suite like always, and like always, Grandpa was waiting in his doorway for me to get off the elevator and round the corner. He gave me a gentle hug, brushing his whiskery cheek against my own.
Inside the apartment, Donat was sitting in my grandma's chair. Grandma was in the kitchen, taking appetizers out of the oven; bacon wrapped water chestnuts, my favourite. Donat looked the same as I remembered, smiling broadly. I knew he didn't have much family, and he seemed happy in our company.
"You know, I didn't take my shoes off the entire three day train ride," he told me over dinner. "My feet are swollen and sore, but I didn't think it was gentleman-like to remove my shoes, even while trying to sleep in my seat."
"Oh no," I said. "Be sure to take them off on the return trip."
"I will," he replied. "I learned my lesson the hard way on that one. Anyway, I have two weeks for my feet to heal before I get back on the train."
"I didn't realize you were staying in town that long," I said.
"No point in coming all this way and not staying for a while."
I wondered what Grandma thought of that, but if it bothered her that Donat had arrived unannounced and would be visiting with them for two weeks, she never let it show. That was one of the things I loved most about her: when you were in her presence, she always made you feel special. She loved entertaining and being around people.
While at a friend's wedding in the early 90s, my mom told me I reminded her of Grandma, the way I bounced around the room from person to person. It was likely the cheap, red wine I was drinking that had turned me into a social butterfly, but I took it as the highest compliment.
Even now, I do my best to emulate my grandma. She was doing yoga decades before it was fashionable, and trying out new recipes every chance she got, which was generally during the Sunday dinners I spent with them. Grandpa's idea of a meal was meat and potatoes, so Grandma loved to experiment on me.
She also enjoyed traveling and made a trek to the Holy Land when she was 70. I was with her when she booked that trip. Her excitement that day was energizing. When she returned, she swore she would never leave Grandpa for that long again, but I know she was glad to have had that opportunity. She was deeply religious, so getting to experience the places she'd read about in her Bible was a dream come true for her.
On my last real visit with Grandma, one when I had a couple of hours alone with her to chat, she told me she wanted me to have her Bible when she passed away. Knowing it was her most prized possession, I was honoured.
She always had her Bible with her. In it, she wrote down the dates of every religious retreat she attended, including one in Edmonton in 1978. I was in kindergarten then. We were living in Leduc, just outside of Edmonton. Only a few months earlier, we'd been living in Swift Current, mere blocks away from all four of my grandparents. I remember missing them so much that I would stand by the window and imagine them pulling up in f
ront
of our new home.
My grandma did come for a visit when she attended that retreat in Edmonton. We moved back to Swift Current shortly after. Perhaps seeing her reminded us all how much we missed it.
After Grandma told me she wanted me to have her Bible, she showed me how she'd marked an "M" beside several verses from Psalms. The "M" stood for Michelle. She'd marked one next to every verse she'd read in a daily book of readings I'd given her one Christmas. What she hadn't pointed out that day, was that she'd also written hundreds of notes in the margins of her Bible. It's filled with the insights she had as she studied it over the years.
I can see a shift in her writing in those notes, following her stroke. She spent months learning to write again, using her left hand, instead of her right. There's a history of her life captured in those pages; the struggles she faced, the questions that haunted her, the comfort she sought when Grandpa passed away. She didn't merely give me her Bible, she gave me a glimpse into her soul.
One day I'll sit down and read every word she wrote in the margins of that Bible. For now, I simply pull it out when I want to feel close to her again. Opening up a page at random takes me on a journey into her heart. Perhaps she knew I would draw comfort from those pages, in the same way she did. I always thought we'd have been the best of friends if we'd grown up together as peers, instead of as grandmother and grandchild. Seeing the tremendous gift she gave me, I think she must have thought that too.
Michelle Eaket
is currently taking time off from full-time work to spend more time with her 13-year-old son and 10-year-old daughter. She's loved writing for as long as she can remember, composing poems in her head as a child when she was supposed to be sleeping. Michelle's grade 11 English teacher told her to "never stop writing," words she continues to hold dear to her heart.
See Brian Henry's schedule
here
,
including writing workshops, weekly writing classes, and weekend retreats in Algonquin Park, Bolton, Barrie, Brampton, Burlington, Caledon, Collingwood, Cambridge, Georgetown, Guelph, Hamilton, Kingston, Kitchener-Waterloo, London, Midland, Mississauga, Oakville, Ottawa, Peterborough, St. Catharines, Saint John, NB, Sudbury, Toronto, Windsor, Woodstock, Halton, Muskoka, Peel, Simcoe, York Region, the GTA, Ontario and beyond

.