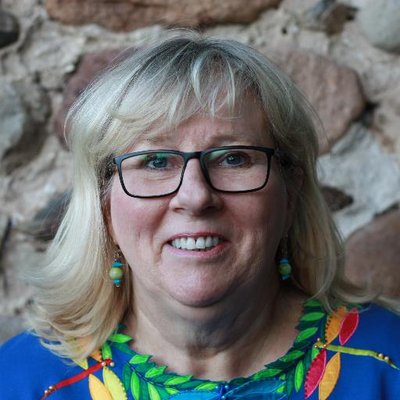 Sharon Gerger
Note:
If you've gotten yourself an agent, had a story (or a book!) published or you've placed in a writing contest or have any other news, send me an email so I can share your success and we can all encourage each other. And be sure to let know if you have something for "Writer to Writer" (if you're looking for a writers' group or beta readers, for examples).
Email me at
brianhenry@sympatico.ca
Pretty excited here! I wrote a story in the last class you taught in Waterloo. Then as you suggested we all do, I sent it out into the world. And it found a home at CommuterLit.
Thank you so much for your very encouraging class!
You can read Sharon's story, "Saturday Morning"

here

.
Our next workshop in Waterloo will be

Writing With Style

on Saturday, February 23. Details

here

.
Very happy to let you know that a poem of mine will be published in Lean In magazine from Polar Expressions publishing!
I entered their nationwide contest and my poem made it through the first round and will be published this December.
A small accomplishment no doubt. However, for me ... very exciting, as this is my first time to be published.
Thanks again Brian for your very helpful Quick Brown Fox blog. Glad I came to your seminar last year.
I will let you know if my poem wins 1st 2nd or 3rd place. I am ecstatic, as I can say I am soon to be a published poet!
A little frickin' excited
. Look at this email….
My name is Katelyn Cursio and I'm a film producer. I'm writing you on behalf of our team at Carousel Pictures. We're collaborating with The Globe and Mail on adapting some of their 'First Person' (formerly 'Facts and Arguments') articles into little/short films.
The reason for this email is to inform you that from over 10,000 published articles, we have chosen 'Life support' published on November 22nd 2017 with your permission to be one of six articles adapted into a short film to play on the Globe and Mail website.
We've attached a release form for you here. Kindly sign and return to us at your earliest convenience.
Please don't hesitate to let us know if you have any questions.
Katelyn Cursio
Carousel Pictures Inc.
You can read Barbara's essay, "Life Support,"

here

.
For information about submitting a First Person essay to the Globe and Mail (plus 21 other places to send your short work), see

here

.
See Brian Henry's schedule
here
,
including Saturday writing workshops, weekly writing classes, and weekend retreats in Algonquin Park, Alliston, Bolton, Barrie, Brampton, Burlington, Caledon, Collingwood, Georgetown, Georgina, Guelph, Hamilton, Jackson's Point, Kitchener-Waterloo, London, Midland, Mississauga, New Tecumseth, Oakville, Ottawa, Peterborough, St. Catharines, Sudbury, Toronto, Windsor, Woodstock, Halton, Muskoka, Peel, Simcoe, York Region, the GTA, Ontario and beyond.