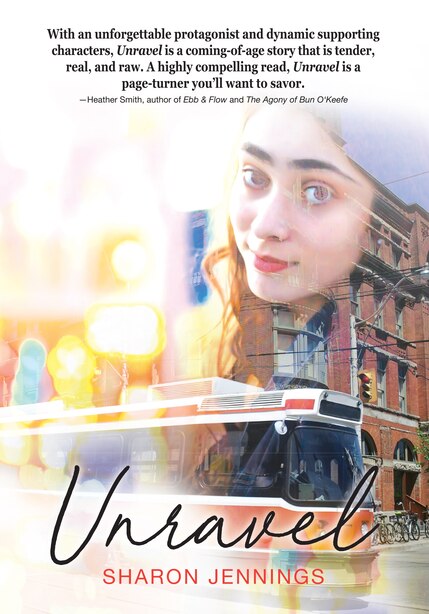 Unravel by Sharon Jennings,
published by Red Deer Press
Red Deer Press
195 Allstate Parkway
Markham, Ontario
L3R 4T8
Red Deer Press is looking for quality writing for children across the ages, from picture books to young adult fiction and nonfiction. It also publishes books for adults.
Red Deer Press seeks to publish upscale children's picture books, including illustrated children's Aboriginal titles, contemporary juvenile and young-adult fiction.
Manuscript submissions:
· For picture books submit entire text. No original art will be accepted.
· For fiction, submit query letter and three sample chapters.
· For nonfiction, submit query letter with outline.
· Multiple submissions are acceptable but will not receive priority.
Last words by Leanne Baugh
published by Red Deer Press
Art submissions:
· Send samples, along with an illustrator bio and a website address if available
· CDs are acceptable but not preferred
· Do not email or fax samples
· Do not send original art, hand-bound books or other bulky submissions or anything that needs to be returned
All children's submissions should be mailed to Beverley Brenna, Editor, Red Deer Press.
Red Deer Press also publishes manuscripts for adults. For fiction and nonfiction, please submit queries with samples and/or overviews, and author bio. Multiple submissions are accepted but are not given priority.
Submit to Red Deer Press, Attention: Submissions
Full; submission guidelines here.
Editor Anne Shone
If you're interested in meeting an agent and in getting published, don't miss our online How to Get Published workshop with literary agent Olga Filina of 5 Otter Literary, Saturday, Sept 25. Details here.
If you're especially interested in writing for children or for young adults, don't miss out Kid Lit workshop, Saturday, Oct 2, with guest Anne Shone, executive editor, Scholastic Books (see here).
Beyond that, Brian Henry's schedule continues to take shape...
September ~ Weekly classes ~ Still room in one class:
In-Person: Writing Personal Stories, 9 weeks of creativity and companionship. Wednesday evenings, Sept 29 – Nov 24, in Burlington. Details here.
Workshops:
Online: Writing for Children and for Young Adults, Saturday, Oct 2, with guest Anne Shone, executive editor, Scholastic Books (see here).
Online: How to Write Great Characters, Saturday, Oct 16. Details here.
Writing Retreat:
Lake Joseph in Muskoka: Writing Retreat at Sherwood Inn Resort. Join us for a writers' getaway at one of Ontario's most elegant inns. Friday, Oct 23 – Monday, Oct 25. Details here. Note: This retreat is now full. Next fall, we'll offer two retreats at Sherwood to accommodate everyone.
In the meanwhile, we arranged an end of summer retreat Sept 10 – Sept 13 at The Briars on Lake Simcoe and we'll also offer an end of winter retreat at the Briars if people are interested – let me know! Also, we'll have our usual spring retreat at Arowhon Pines in Algonquin Park, June 3 – June 6, 2022. See details or our 2020 retreat at Arowhon retreat here. If you're interested in any upcoming retreats, email brianhenry@sympatico.ca
Navigation tips: Always check out the Labels underneath a post; they'll lead you to various distinct collections of postings. For more children's and young adult publishers, see here {and scroll down}. For book publishers in general, see here {and scroll down}