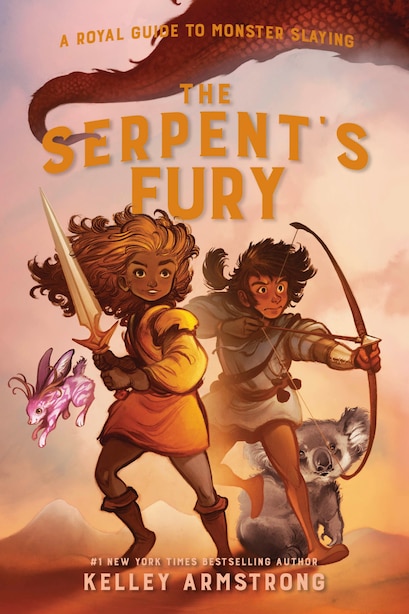 The Serpent's Fury by Kelley Armstrong
a New York Times #1 bestselling author
and one of Brian's students
Writing for Children and for Young Adults
with Kids Can Press Senior Editor
~ Patricia Ocampo
and author ~ Tanaz Bhathena
Saturday, January 15, 2022
1:00 – 5:00 p.m.
Online via Zoom and accessible wherever there's Internet
If you want to write the next best-selling children's books or just want to create stories for your own kids, this workshop is for you. Learn how to write stories kids and young adults will love and find out what you need to know to sell your book. Be sure to bring all your questions – we'll have lots of time for interaction.
Special option: Participants are invited to submit the opening couple pages (first 500 words) of your children's book or young adult novel (or up to 1,000 words if that gets you to the end of your picture book or to the end of your first chapter). Email your pages to me prior to our workshop. Patricia and I will publicly critique half a dozen submissions so everyone can see what works, what doesn't, and how to improve your story-telling. If you're not currently working on a children's story, don't worry, we'll get you started! ~Brian
Patricia Ocampo is Senior Editor at Kids Can Press. Since 1973, Kids Can has published award-winning, best-selling books for young readers, including series such as Franklin the Turtle, Scaredy Squirrel, and CitizenKid.
Patricia acquires books for children and teens with a particular interest in laugh-out-loud stories and those that tackle STEM, socio-emotional learning, and perspectives that have not traditionally been represented in publishing.
She has worked at HarperCollins, Hachette Book Group, Annick Press, and Simon and Schuster, working with authors such as Lemony Snicket, Kenneth Oppel, and Olympian Clara Hughes. She was also a literary agent at Transatlantic Agency. Patricia served five years on the International Board on Books for Young People, including two years as president of the Canadian chapter. She teaches a course on editing books for children at Ryerson University's Chang School of Continuing Education.
Guest speaker Tanaz Bhathena writes books for young adults. She is the author of Rising like a Storm, the sequel to the 2021 White Pine Award winning novel, Hunted by the Sky, which was also named a Best Book of the Year by the CBC and USBBY.
Her novel, The Beauty of the Moment, won the Nautilus Gold Award for Young Adult Fiction. Her acclaimed debut, A Girl Like That, was named a Best Book of the Year by numerous outlets including The Globe and Mail, Seventeen, and The Times of India.
Her short stories have appeared in various publications including The Hindu, Blackbird, Witness, and Room. Born in India and raised in Saudi Arabia and Canada, Tanaz lives in Mississauga, Ontario, with her family.
Workshop leader Brian Henry has been a book editor, author, and creative writing instructor for more than 25 years. He publishes Quick Brown Fox, Canada's most popular blog for writers and is the author of a children's version of Dr. Jekyll and Mr. Hyde (Tribute Publishing Inc). But his proudest boast is that he's has helped many of his students get published.
Read reviews of Brian's classes and workshops here.
Fee: $43.36 + 13% hst = $49 paid in advance by mail or Interac
To reserve a spot now, email: brianhenry@sympatico.ca
See all of Brian's upcoming weekly writing classes, one-day workshops, and weekend retreats here.