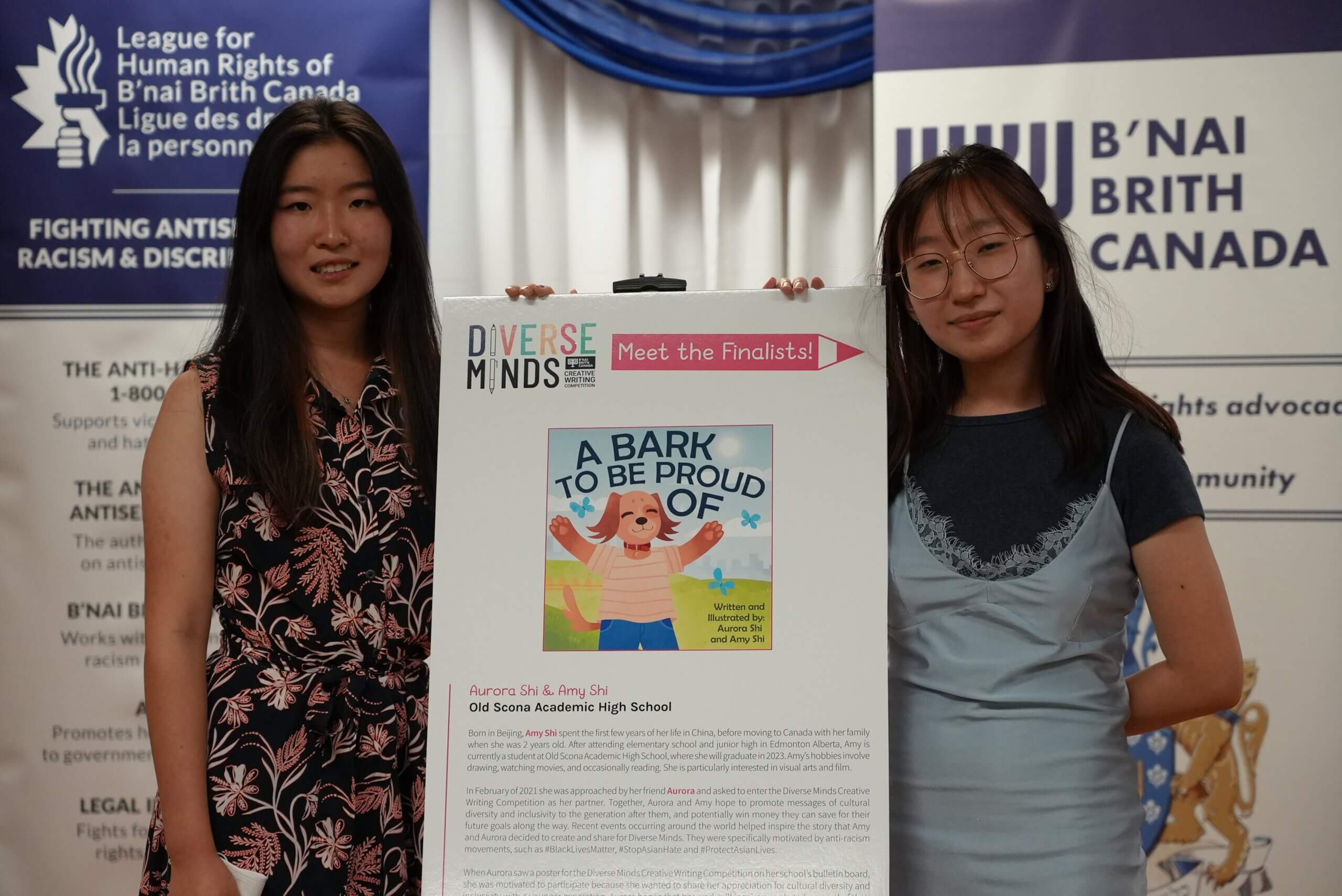 In 2021 Aurora and Amy Shi took 1st prize in Alberta for their co-authored book, A Bark to Be Proud Of
Sponsored by B'nai Brith Canada, the Diverse Minds competition calls on all high school students in Canada to write and illustrate a book for elementary school students (Kindergarten - Grade 5) based on themes of diversity and inclusion. Students can work individually or in pairs.
Varina Penner, 2020 winner
Through peer-to-peer learning, students lead the way in creating communities where everyone is valued. The goal of Diverse Minds is to empower our youth to become role models for each other and understand that their impact reaches beyond their classrooms.
The winning book will be published in a hardcover format.
This is a free contest; no entry fee.
First prize will also receive $5,000; second prize $2,500; third prize $1,000.
Deadline: April 8, 2022.
Check out the Diverse Minds website, at www.diverseminds.ca
For more information about entry details and contest rules, please click here.
See Brian Henry's upcoming weekly writing classes, one-day workshops, and weekend retreats here.