Yasemin Uçar of Kid's Can Press
I just wanted to let you know that I received my first rejection letter today, from Kids Can Press for a couple or picture books I sent them.
First of all, I was surprised to get a rejection letter at all. I was expecting nothing, so Yay me!
Second, it was the nicest rejection letter I could've gotten – complimentary and complete with suggestions of next steps.
Maybe it's a weird but I'm actually a little proud of myself and I feel very official now!
Yay, Barb. A rejection letter is a badge of honor. You wear it proudly! ~ Brian
Note: Yasemin Uçar, senior editor of Kid's Can Press will be one of three guest speakers at my
Writing for Children and for Young Adults mini-conference
in Guelph on April 30. Details

here

.
Hope you're doing well. I've attended a few of your workshops in the past and you've gave me constructive criticism on my then manuscript. That manuscript is now an
award

-

winning
self-published novel titled
Shadow of Deception,
and I have you to thank for that :) I've also partnered up with Covenant House in which I will be donating all my royalties in the first year to them to help homeless youth.
Sincerely,
Sophia
Shadow of Deception
is available from Amazon
here
.
Dear Brian,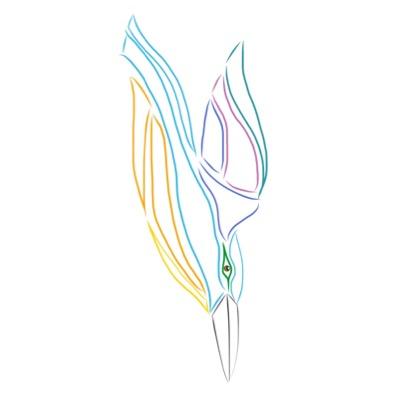 This is for your love letters section, because I never would've


written my short story "Vidmar" if I hadn't taken your workshop on How to Write Great Characters. It was a great workshop, and when we did the writing exercise, I chose to turn a disappointing ("worst" was the actual category!) former teacher into a garbage man / wannabe violinist. 
I read the story out loud at the end of the workshop and many 
people loved it, but as always, you were able to put your finger 
on exactly what *wasn't* working in it (and thank you for that!). I took it home, reworked it, then read it at the last-ever CJ's Cafe evening in September. At the 
time, you said it was an excellent rewrite. So, knowing I was close, I brought it to class as my firstpiece for the Wednesday afternoon Intensive in Burlington. Got some more helpful editing, went home and massaged it some more, and then sent it out.
It was accepted by the first place I sent it to. The editor who wrote to me said, "I am pleased to 
inform you that we have accepted your story for publication in the first issue of the Halcyon 
Reader! We're excited to include your work, and I greatly enjoyed reading it. The character was likable and the story well-written. I especially liked the intro."
So thank you for all your help in bringing this story along, and also for your first rule of editing, 
"Do no harm" – because the intro the editor liked so much was one of the things I liked best 
about my story too, so I resolutely kept it, despite some negative feedback on that first 
paragraph. Such a great lesson: we need to listen to others, but we need to trust our guts too. 
Your classes and workshops ROCK.
Thanks for all you do!
Mary Steer
To read issue one of the 

Halcyon Reader,

 including Mary's story, see 

here

. 
For information on submitting to

 

Halcyon Reader

, see 

here

.
For information on weekly creative writing courses starting soon, see 

here

.






See Brian's full schedule 

here

,

 including writing workshops and creative writing
courses in Algonquin Park, 

Barrie, Bracebridge, Brampton,
Burlington, Caledon, Collingwood, Georgetown, Guelph, Hamilton, Ingersoll,
Kingston, Kitchener, London, Midland, Mississauga, Newmarket, Orillia, Oakville,
Ottawa, Peterborough, St. Catharines, Saint John, NB, Sudbury, Thessalon,
Toronto, Windsor, Halton, Kitchener-Waterloo, Muskoka, Peel, Simcoe, York, the
GTA, Ontario and beyond.