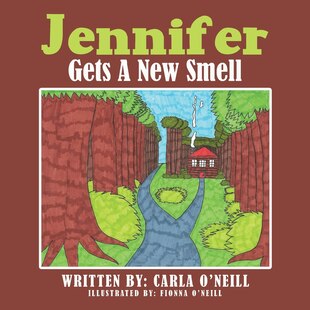 I have a self-published picture book out.
Jennifer Gets a New Smell

is a children's book about a little skunk who wants a new smell so other animals will like her and they will play with her.
You can order it from Chapters/Indigo

here

.
I'm happy to inform you that my new novel,
Veronica's Papers
,
is now published. I gave a reading from it at The Novel Idea in Kingston, Ontario. (Which is my favourite bookstore in Kingston, too ~ Brian).
Also launched was my publication of two short stories, "The Last of The Time Machines" and "It's Paradise, by
God!"
Copies of this and other works of mine will be available or may be ordered at any Amazon site and at fine bookstores everywhere.
Here's the blurb for
Veronica's Papers:
Gerald Clayton, suffering from amnesia, receives a package of papers from Veronica, a former clinical hypnotist. She tells him they accomplished his fantasy of gathering together, on a ship, his past loves with the two of them present, but in disguise. In hopes of discovering his own past, Gerald invites the passengers to guess what, or who, they have in common.
It's available from Amazon

here

.
See Brian Henry's schedule
here
,
including writing workshops, writing retreats, and creative writing courses in Algonquin Park, Alton,
Barrie, Bracebridge, Brampton, Burlington, Caledon, Collingwood, Georgetown, Guelph, Hamilton, Ingersoll, Kingston, Kitchener, London, Midland, Mississauga, Newmarket, Orillia, Oakville, Ottawa, Peterborough, St. Catharines, St. John, NB, Sudbury, Thessalon, Toronto, Windsor, Halton, Ingersoll, Kitchener-Waterloo, Muskoka, Peel, Simcoe, York, the GTA, Ontario and beyond.