Bad Apple Zine
is a UK publication seeking submissions for its first issue.
All submissions must fall under the heading of
Young Adult

Fiction and MUST include an element of the
fantastical
. While other stories may be excellent they will not be considered for publication as they do not fit with Bad Apple's spirit.
Pays
£15
per story.
Full submission guidelines
here
.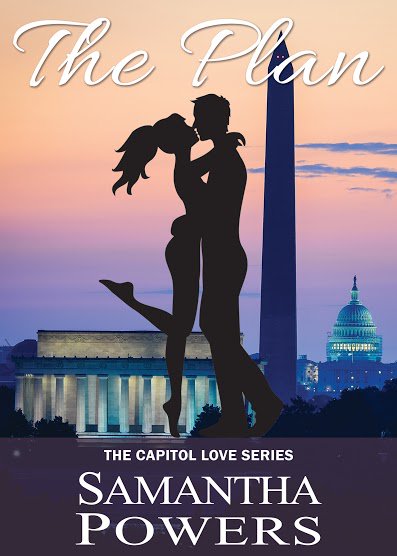 The Plan by Samantha Powers
from Possibilites Publishing
Possibilities wants your stories to be published in an anthology – fiction, nonfiction, and everything in between – about those one-of-a-kind connections, whether they span decades or days, that are rare, meaningful, and pivotal. Stories about the person you turn to for support and laughter – or to help you hide the body.
The submission fee is $15. "The goal isn't to line our pockets as much as it is to cover basic costs and act as a bit of a deterrent for people who aren't serious. We've found that a small submission fee cuts down on the impulsive 2 a.m. submissions of unedited or unfinished pieces. Ain't nobody got time for that."
·
Submissions must be your original work and no longer than 4,000 words.
·
We will accept previously published work as long as the piece is eligible to be republished. Include information about previous publications at the end of the document.
Winners receive $20 ("We know, it's not "quit your job" prize money, but at least it's a nice return on investment for your submission fee, eh?"), plus one copy of the anthology and the opportunity to buy up to five additional copies at wholesale prices.
Deadline: July 1, 2016.
Full submission guidelines
here
.
Centum Press
was launched January 15, 2016, as a new publisher that produces short story and flash fiction anthologies (stories 500 – 1,000 words) contributed to by one hundred authors each. Pays royalties, but depends on contributors to sell copies. Currently
seeking submissions for an animal stories anthology, One Hundred Tails.
Submission guidelines

here

.
The Grub Strieet Grackle
o
reflection treated as action
o
ironic treatment of hackneyed tropes
o
earnest treatment of irony
·
Poetry containing all or most of the following characteristics :
o
discernible but lightly executed prosody
o
contains actual funny jokes
o
apolitical (i.e. not engaged in the "sport of politics")
o
political (i.e., concerned with problems of common life)
Pays between $30 and $50 for most contributions in all categories.
Current reading period ends June 16.
Full submission guidelines

here

.
See Brian Henry's schedule
here
,
including writing workshops, writing retreats, and creative writing courses in Algonquin Park, Alton,
Barrie, Bracebridge, Brampton, Burlington, Caledon, Collingwood, Georgetown, Guelph, Hamilton, Ingersoll, Kingston, Kitchener, London, Midland, Mississauga, Newmarket, Orillia, Oakville, Ottawa, Peterborough, St. Catharines, St. John, NB, Sudbury, Thessalon, Toronto, Windsor, Halton, Ingersoll, Kitchener-Waterloo, Muskoka, Peel, Simcoe, York, the GTA, Ontario and beyond.