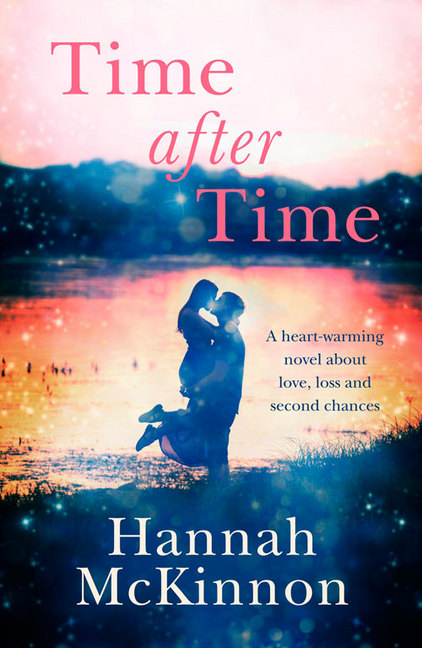 From idea to published novel,
is a long, twisted path, but you can do it. On June 2, HarperCollins will release Hannah McKinnon's first novel,
Time After Time
, a heartwarming story of second chances imbued with humour. In a series of blog posts, Hannah tells how she got here…
Feb 26, 2016.
Earlier this week I signed a contract with

Avon UK

(

HarperCollins

)

for my debut novel Time After Time and I am beyond ecstatic.
Within seconds of posting the news on Facebook I had more 'Likes' than fingers and toes – and that show of support pretty much sums up my writing journey thus far. People – family, friends, tutors, classmates, acquaintances and even complete strangers have been incredibly supportive and encouraging. Over the next few blog entries I'll share my writing journey thus far in the hope it'll inspire other writers to keep going, to never, never, never give up.
So let's go back around three decades, and start there…
Like so many aspiring authors I loved writing essays at school and bugged my teachers when I felt too many days had passed without an assignment. I can still hear the groans of despair from some of my classmates. One of them even threw a pen and a glue stick at me.
But I couldn't help it. The teacher would give us a sentence or even just a word and that was it – my head would be down for the next hour, my pen moving furiously across my page.
While I loved writing I didn't make it a priority after I left school. In my twenties I was too focused on studies and then building my career. I joined an IT recruitment company when I was twenty-four and over the next fifteen years climbed to the top of the corporate ladder, got married and had three kids within 16 months
– twins the second time around; I'm not some baby-making alien.
I felt I barely had time to breathe, let alone write. I am in awe of those who rise at 4 am and knock out a few pages before dawn, but I was incapable of formulating an idea for a short story, let alone writing one.
But then things changed …

more
Note:
everyone (including you) is invited to Hannah's launch party on June 3 (see here). In the meanwhile, you can
pre-order a Kindle copy of
Time After Time
for just $2 on pretty much all the Amazon sites
. Check it out on Amazon.ca
here
. I've already ordered mine ~Brian
See Brian Henry's schedule
here
,
including writing workshops, writing retreats, and creative writing courses in Algonquin Park, Alton,

Barrie, Bracebridge, Brampton, Burlington, Caledon, Collingwood, Georgetown, Guelph, Hamilton, Ingersoll, Kingston, Kitchener, London, Midland, Mississauga, Newmarket, Orillia, Oakville, Ottawa, Peterborough, St. Catharines, St. John, NB, Sudbury, Thessalon, Toronto, Windsor, Halton, Ingersoll, Kitchener-Waterloo, Muskoka, Peel, Simcoe, York, the GTA, Ontario and beyond.