Note:
Don't ever miss a post on Quick Brown Fox. Fill in your email in the box to the right under my bio and get each post delivered to your Inbox. Also, if you're not yet on my newsletter, send me an email, including your locale, to:

brianhenry@sympatico.ca

~ Brian
Rattle
wants civil servant poets. Poems may be written on any subject, in any style or length, but must be written by those who have worked a significant amount of time for a non-military governmental department or agency (whether U.S., foreign, or international).
Payment:
$50.
Deadline
: October 15, 2016. Submission guidelines
here
.
Adventure
Cyclist
is a bicycle-travel magazine published nine times yearly by Adventure Cycling Association, a nonprofit service organization for bicyclists. Adventure Cyclist is dedicated to publishing stories about bicycle travel and other recreational cycling subjects.

Adventure Cyclist

generally uses two types of stories from free-lancers: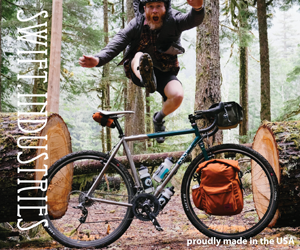 Feature-length stories.
These should be about specific areas and must be accompanied by high-quality photos, both in terms of content, composition, and size.
The Final Mile.
These are essays less about locale than about a singular experience while on a bicycle trip. These run at 1,200-1,500 words and don't require accompanying photos.
Payment
: 30-50 cents/word ($360 - $750 US for 1,200-1,500 word article)
Deadline
: October 31, 2016. Full submission guidelines
here
.
World Unknown Review
. There have been two previous editions of this annual literary review created by author
L.S. Enler
, featuring fiction and poetry.
Payment
: $15 per piece.
Deadline
: October 31, 2016.
Submission details
here
.
The Book of Blasphemous Words
is

a weird fiction, horror, and speculative fiction anthology about humanity's relationship with its gods. When we answer the call for salvation from the bondage of the material—when we believe in gods—we reach a hand into the unknown and risk losing it to something peckish. When we forget the power of the hearth, we risk a conflagration that can return civilization to the dirt whence it has come
. Stories up to 10,000 words.
Payment
: $15 per story.
Deadline
: October 31, 2016.
Submission details
here
.
Copper Pen Press
is currently seeking submissions of fiction for

Freakshow: Freakishly Fascinating Tales of Mystery and Suspense

, a forthcoming short story anthology set within the world of a traveling circus, carnival or freak show. Writers can spin their yarns in the past, present, or future.
"We are looking for dark, twisted and unusual mysteries with dark, twisted and unusual characters. We want that 'holy shit!' factor. No horror – that is, not yet. We will be launching our horror imprint soon. M

mmmwwwwwahahahahaha."
Payment
: $50 per story. Deadline: October 31, 2016. Full submission guidelines

here

.
Copper Pen Press

is also currently seeking submissions of unpublished, novel-length (70,000 – 80,000 words) Mystery / Suspense / Crime fiction
.
They're especially interested in the subgenres of private eye, amateur sleuth, police procedural, noir, hard-boiled, thriller, and legal. Details
here
.
untethered
is a Toronto-based bi-annual literary publication for emerging and established writers and artists.
untethered
was co-created in 2014 by three graduates of York University's creative writing program: Nicole Haldoupis, Sophie McCreesh and Stephanie McKechnie. Untethered accepts
submissions of previously unpublished fiction, poetry, creative non-fiction and visual art.
Poetry: Submit a maximum of six poems per submission.
Prose: For fiction, non-fiction and comics, submit a maximum of ten pages, single-spaced (that's around 5,000 words) of each genre, per submission. However, keep in mind that your piece is on the longer side, it must earn its length – the piece should be as long as it needs to be. For flash fiction, submit a maximum of six pieces per submission.
Art: Untethered features one artist per issue; please send some samples of the portfolio or collection of work you'd like them to consider.
Full submission guidelines

here

.
See Brian Henry's schedule
here
,
including writing workshops and creative writing courses in Algonquin Park, Bolton, Barrie, Brampton, Burlington, Caledon, Georgetown, Guelph, Hamilton, Kingston, Kitchener, London, Midland, Mississauga, Newmarket, Oakville, Ottawa, Peterborough, St. Catharines, St. John, NB, Sudbury, Thessalon, Toronto, Windsor, Woodstock, Halton, Kitchener-Waterloo, Muskoka, Peel, Simcoe, York Region, the GTA, Ontario and beyond.
Navigating tip:
For more paying markets, go to the Labels for this posting listed below and click on Paying Markets, or Best Paying Markets. In the list of Labels, you'll also find a links to various other collections of postings.