I was incensed
that my brother was accusing me of being a thief. I could only assume that my wife, Sadie, had told him that $3,000 was missing off her bank account. He guessed that as I had been spending money and had very little in the way of income that I had stolen it from her.
I know it had been a couple of years since I borrowed the money from Sadie, so on receipt of that rude note from my brother I immediately told Sadie that the reason I had not bothered her was that I was expecting a large sum of money from the sale of some valuable books. Priceless volumes I was selling on Kijiji.
That was why I was so mad at my brother's note implying, falsely, that I was a thief.
It was a horrendous misrepresentation of the fact that those funds were a loan to me. And a loan cannot be a theft, can it?
I was seriously thinking of suing my brother for libel. Or was it slander?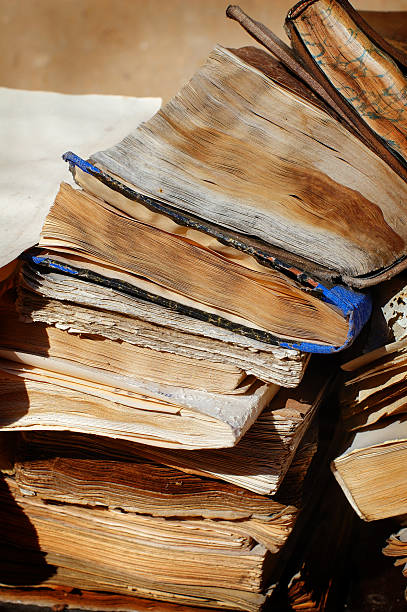 Anyway, the point was he needed to be taught a serious lesson. You cannot go around calling someone a thief. If one borrowed money from another person, then clearly that was a loan. To my mind that was clearly what I was doing. And do not forget I was borrowing from my wife. Husbands and wives do this all the time.
And let's not forget these precious books I am selling on Kijiji would make anyone's jaw drop. For instance one book is a History of Iceland and is a first edition dated 1810. You would have to hunt forever to find a book like that. It only has damp stains on the bottom half of the volume. Must be worth thousands of dollars.
So you see, once these books sell I will be able to repay that loan I borrowed from her bank account.
I took Sadie to one side and explained these details to her so that she could see quite clearly that a loan is not the same as stealing!
I must admit I was a little perturbed when she looked me in the eye and snorted, and then walked away.
Do you understand what I am saying here? My brother has fed her mind with his slander. Or is it libel? He is going to pay for this. I will make sure of that!
In the meanwhile, though, my beautiful books took longer to sell than I expected. Two years later they were still on Kijiji. It seems as though Kijiji buyers are not cultured enough to want to buy good books. I ask you, is that my fault? Of course not! Do these uncultured people make me a thief? What utter rot! It was a simple loan. Any reasonable person can see that!
Alan McKenzie
is
retired but has privately published two non-fiction books on the history of the Scottish Mackenzie Clan Society. As the writer and Editor of the Canadian Mackenzie Society he produced four magazine (20 pages) for over 30 years. Alan has plans to write a fictional crime novel based on his four years' experience as an inspector with his bank's Inspections Department which dealt with a number of frauds and thefts during that time.
See Brian Henry's schedule
here
,
including writing workshops, weekly writing classes, and weekend retreats in, Bolton, Barrie, Brampton, Burlington, Caledon, Collingwood, Cambridge, Georgetown, Georgina, Guelph, Hamilton, Jackson's Point, Kingston, Kitchener-Waterloo, London, Midland, Mississauga, Oakville, Ottawa, Peterborough, St. Catharines, Saint John, NB, Sudbury, Toronto, Windsor, Woodstock, Halton, Muskoka, Peel, Simcoe, York Region, the GTA, Ontario and beyond.