The Way Lies North, by Jean Rae Baxter
published by Ronsdale Press
Ronsdale Press
3350 West 21st Avenue
Vancouver, B.C., Canada V6S 1G7
http://ronsdalepress.com/
Children's Acquisition Editor: Veronica Hatch
General Acquisition Editor: Ronald B. Hatch
Ronsdale Press was established in 1988 as a literary publishing house in order to publish fiction, poetry, biography, regional history, children's literature, books of ideas, and the occasional scholarly book. Ronsdale has published a wide range of both beginning and established authors.
Authors with manuscripts looking for homes are welcome to send them to the Press. Before you do so, remember that Ronsdale is a literary publisher, which means that it scouts for thoughtful work that extends the way we perceive the world. We also look for writing that shows the author has read widely in contemporary and earlier literature.
Ronsdale, like other literary presses, is not interested in mass-market material. Mystery stories or fiction that is entirely plot-driven should be sent to the publishers who specialize in these forms.
Ronsdale Press can at present accept manuscripts only from Canadian citizens or landed immigrants.
Poetry manuscripts:
Ronsdale looks for poetry manuscripts which show that the writer reads and is familiar with the work of some of the major contemporary poets. It is also essential that you have published some poems in literary magazines.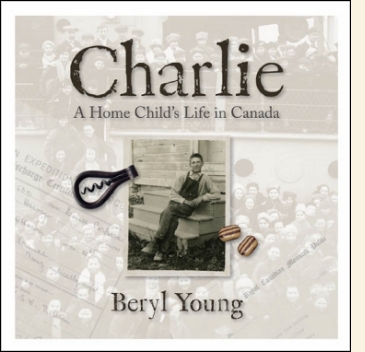 Plays:
We publish only a limited number of plays.
Children's and YA books:
We publish a number of books for children and young adults in the age 8 to 15 range. We are especially interested in YA historical novels. We regret that we can no longer publish picture books.
Submit by mail only
- no electronic submissions. If you're not sure your manuscript it a good fit with Ronsdale, send a query letter with the first three chapters of your manuscript (or first few stories of your collection, or whatever).
If you are persuaded that Ronsdale is the press for you, then you can choose to send the entire manuscript.
For poetry and short stories, put your best work first. If you begin with the weakest and work up, our readers may never reach your masterpieces. Include also a brief bio (half a page will do), and list your previous publications, if you have any.
Full submission guidelines
here
.
Brian Henry has workshops on
"Writing for Children, and for Young Adults"
coming up on on August 20 in Oakville (see
here
), in Gravenhurst in Muskoka on October 1 (see
here
), and in St. Catharines on January 14, 2012 (see
here
).
Brian is leading
"How to Get Published"
workshops on August 27 in Woodstock, Ontario, (see
here
), on September 24 in Guelph with guest Monica Pacheco of the Anne McDermid literary agency (see
here
), on Sunday, Oct 23, in Sudbury (see
here
) and on December 3 in Oakville with guest Ali McDonald of The Rights Factory literary agency (see
here
).
See Brian's full schedule
here
,
including writing workshops and creative writing courses in Kingston, Peterborough, Toronto, Mississauga, Brampton, Georgetown, Oakville, Burlington, St. Catharines, Hamilton, Kitchener, Guelph, London, Woodstock, Orangeville, Barrie, Gravenhurst, Sudbury, Muskoka, Peel, Halton, the GTA, Ontario and beyond.