The Good House by Ann Leary,
who's represented by Lippincott Massie McQuilkin
Lippincott Massie McQuilkin
27 West 20th Street
Suite 305
New York, NY 10011
http://www.lmqlit.com/
Lippincott Massie McQuilkin
is a full-service literary agency that focuses on bringing fiction and nonfiction of quality to the largest possible audience.
"We work closely with our clients at every stage of a project's development, submission, and placement—staying involved in all issues of design, publicity and sales, long after the ink has dried on a contract, to ensure that the author's needs are being met by his or her publisher."
Amanda Panitch
has recently been promoted from agency assistant to associate agent, and like all new agents, she needs authors. Before joining LMQ in 2012, she interned at

Writers House

and attended The George Washington University and New York University's Summer Publishing Institute. A writer herself, her first novel, Damage Done, will be released in July 2015 from Random House Books for Young Readers.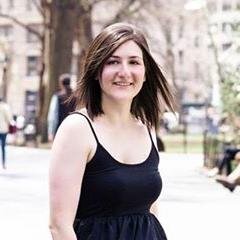 Amanda Panitch
Amanda is actively looking for young adult and middle grade fiction and nonfiction across all genres.
She'd especially love to find a high fantasy set in a non-Western inspired setting, a dark psychological thriller, a quirky mystery, a gorgeous literary contemporary, historical fiction set in a place or time that isn't often explored in fiction, or anything that features food as a main element.
Other things that call to her are generational spaceships, unreliable narrators, magical realism, the pre-Columbian Americas, the Amazon, close sibling relationships, and slow-burning romances.

Query Amanda directly at

amanda@lmqlit.com
Include the word "Query" in the subject line. For fiction, please also include your first 5-10 pages pasted into the body of the email.
Carolyn Forde
of Westwood Creative Artists
Brian Henry
will lead
"How to Get Published" workshops
in Oakville on Saturday, Sept 27, with literary agent Carolyn Forde (see
here
) and in Niagara on the Lake on Sunday, March 1, with literary agent Olga Filina (see
here
).
He has a
"Writing for Children & for Young Adults"
workshop Saturday, Nov 8, in Guelph (see
here
).
Other upcoming workshops, include:
"How to Make Yourself Write,"
Saturday, Sept 13 in Brampton (see
here
),
"Writing & Revising,"
Saturday, Sept 20, in Toronto (see
here
), and
"How to Write s Bestseller," with
New York Times #1 bestselling author Kelley Armstrong, Saturday, Nov 22, in Burlington (see
here
) and Saturday, Dec 6, in London (see
here
).
See Brian's full schedule
here
.
But the best way to get your manuscript ready for publication is with a weekly course. This fall, Brian will be offering weekly classes for writers from beginning to advanced. Check out details of all six upcoming classes
here
.
Specifically, Brian is offering
"Welcome to Creative Writing"
Tuesday mornings in Burlington (see
here
),
"Writing Your Life & Other Personal Stories"
Tuesday afternoons in Burlington (
here
),
"The Next Step in Creative Writing"
Wednesday evenings in Burlington (
here
), Thursday afternoons in Mississauga (
here
) and Thursday evenings in Georgetown (
here
). He's offering
"Intensive Creative Writing"
Wednesday afternoons in Burlington (
here
).
See Brian's full schedule
here
,
including writing workshops and creative writing courses in Barrie, Brampton, Bolton, Burlington, Caledon, Cambridge, Georgetown, Guelph, Hamilton, Kingston, London, Midland, Mississauga, Newmarket, Niagara on the Lake, Orillia, Oakville, Ottawa, Peterborough, St. Catharines, Stouffville, Sudbury, Toronto, Halton, Kitchener-Waterloo, Muskoka, Peel, Simcoe, York, the GTA, Ontario and beyond.