Susan Golomb and author Jonathan Franzen
Susan Golomb Literary Agency
540 President Street, 3rd Floor
Brooklyn,
NY
11215
Susan Golomb
founded her literary agency in 1990 and for over twenty years has been known for finding bestselling and award-winning fiction and nonfiction.
Among her numerous New York Times Bestellers are

Freedom

and

The Corrections

by Jonathan Franzen,

The Imperfectionists

by

Tom Rachman, Special Topics in Calamity Physics

by Marisha Pessl, Icy Sparks

by Gwyn Hyman Rubio and

Over the Edge: The True Story of Four American Climbers' Kidnap and Escape in the Mountains of Central Asia

by

Greg Child.
You can read an excellent extended interview with Susan
here
.
Susan is accepting new clients. She represents

Literary Fiction, Chick Lit, Commercial Fiction, Women's Fiction, Historical Fiction, and Short Stories

. In nonfiction, she represents

Parenting, Adventure/True Story, Spirituality, and Pets

books.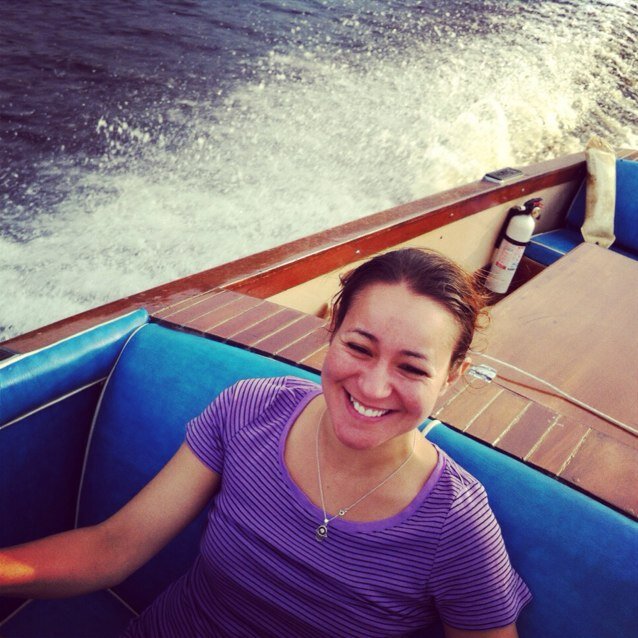 There is also a new agent at the Golomb agency,
Soumeya Bendimerad,
and like any new agent, she needs authors
.
Soumeya joined the
agency
in 2012, where she is the director of foreign rights in addition to being an agent.
Prior to that, she was a literary scout at Sanford Greenburger Associates and an associate editor at MacAdam/Cage Publishing. She is from the San Francisco Bay Area
Soumeya is actively seeking new authors. She represents literary fiction, upmarket/book club fiction, and select young-adult and middle grade.
She is drawn to intelligent literary fiction with a fresh voice, coming of age stories, novels with elements of travel or stories set in other countries, family sagas, experiments with form, and complex but sympathetic characters. In nonfiction, she is seeking topics in popular culture, music and art history, unconventional business, politics, narrative nonfiction, sociology, cooking, travel, and memoir.
Include a synopsis, and the first three chapters or fifty pages. Only electronic submissions accepted. Please include the word "Query" in the subject of your email.
Olga Filina
Brian Henry
will lead
"How to Get Published"
workshops in Oakville on Saturday, Sept 27, with literary agent Carolyn Forde (see

here

) and in Niagara on the Lake on Sunday, March 1, with literary agent Olga Filina (see
here
).
He has a
"Writing for Children & for Young Adults"
workshop Saturday, Nov 8, in Guelph (see

here

).
Other upcoming workshops, include:
"How to Make Yourself Write,"
Saturday, Sept 13 in Brampton (see
here

),
"Writing & Revising,"
Saturday, Sept 20, in Toronto (see

here

), and
"How to Write s Bestseller,"
with
New York Times #1 bestselling author Kelley Armstrong, Saturday, Nov 22, in Burlington (see

here

) and Saturday, Dec 6, in London (see

here

). See Brian's full schedule
here
.

But the best way to get your manuscript ready for publication is with a weekly course. This fall, Brian will be offering weekly classes for writers from beginning to advanced. Check out details of all six upcoming classes

here

.
Specifically, Brian is offering
"Welcome to Creative Writing"
Tuesday mornings in Burlington (see

here

),
"Writing Your Life & Other Personal Stories"
Tuesday afternoons in Burlington (

here

),
"The Next Step in Creative Writing"
Wednesday evenings in Burlington (

here

), Thursday afternoons in Mississauga (

here

) and Thursday evenings in Georgetown (

here

). He's offering
"Intensive Creative Writing"
Wednesday afternoons in Burlington (

here

).
See Brian's full schedule
here
,
including writing workshops and creative writing courses in Barrie, Brampton, Bolton, Burlington, Caledon, Cambridge, Georgetown, Guelph, Hamilton, Kingston, London, Midland, Mississauga, Newmarket, Niagara on the Lake, Orillia, Oakville, Ottawa, Peterborough, St. Catharines, Stouffville, Sudbury, Toronto, Halton, Kitchener-Waterloo, Muskoka, Peel, Simcoe, York, the GTA, Ontario and beyond.