On September 7, 2012, a 15-year-old girl uploaded a video to the popular media sharing site YouTube – a video which would forever change our understanding of what constitutes bullying.
The video, titled "My Story: Struggling, Bullying, Suicide & Self Harm," went into agonizing detail about the torment that the young woman suffered after flashing her breasts on a webcam. What followed was a monstrous campaign of harassment by an adult man she didn't know, who sabotaged the relationships she had once enjoyed in her private life, and the peripheral destruction unleashed by cruel classmates and former friends who bullied and assailed her without mercy.
The video itself concludes with a chilling photo of one of her arms having been savagely cut numerous times with a knife, followed by a more inspiring image of an arm with what appears to be a lovely tattoo which reads "stay strong." It would seem that the young woman was prepared to soldier through the abuse and torment, and find the better future she truly deserved.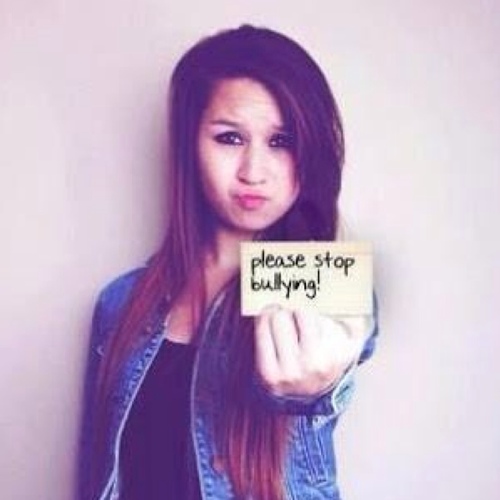 Amanda Todd, 1996 - 2012
The young woman was Amanda Todd, and tragically the happily ever after she sought never happened. She ended her life on October 10, 2012, just over a month after she posted her cry for help.
Despite the many tears of grief the world has shed for the suffering she endured and the life she was denied, we as a society have not been able to stop this type of torment.
It seems like every other month, we discover a new victim who has suffered and died at the hands of online cruelty, often memorialized – at least for a while – on sites like Wikipedia. Perhaps a better way to honour their memories would be to learn from their experiences and endeavour to both protect ourselves and treat others with decency and compassion.
It is in this climate that the tag line for the new film "Unfriended" stands as sage advice for all people who use the internet: "Online, you memories last forever…but so do your mistakes."
The film, shot almost entirely in a screencast of the laptop of the fim's main protagonist, a girl named Blaire. It opens with Blaire watching a suicide captured on a smart phone and then a video titled "Laura Barns Kill Urself."
Blaire doesn't make it the whole way through the video when she receives a skype call from her boyfriend. More friends soon join the conversation, and then they're interrupted by an individual whom they are unfamiliar with and unable to hang up on. Uncomfortable with the interloper, they attempt to disconnect and reconnect with one another, yet are still unsuccessful at banishing the lurker, who in turn has begun to send them messages individually from the Facebook account of the recently deceased Laura Barns.
Soon this unknown individual – who is apparently calling from the dead Laura's skype account – becomes even more provocative, and one by one, each of the friends is incriminated in the bullying that led to Laura killing herself. And one by one their betrayals of one another are also revealed.
This is perhaps where Unfriended is most effective: when it appears that the unknown individual is a hacker who perhaps knows the secrets of those within the group, and uses those secrets to expose their shady individual dealings. I think if it had remained focused on that, while it may not have been a traditional horror film, it could've been a psychological thriller that would've been truly special.
Instead it turns into something of a
Paranormal Activity
clone for the computer age, rife with such an abundance of jump scares, shaky camera shots and gory images that you'll wish you'd taken a Gravol before you saw it.
Another complaint I have is the exploitation of the real life Amanda Todd case, right down to imitating the video in one scene, and implying the consumption of bleach in another. Finding inspiration in Amanda's story is not a bad thing, but milking it for images and ideas to make up for a lack of original ideas in the story itself leaves a bad taste.
At the time of writing this review, it appears that a sequel has been green-lit. No wonder. Produced for only $1 million, Unfriended has taken in nearly 50 times that amount at the box office. It would appear that a new, hugely profitable franchise has been created; five years from now, we'll all be wondering how screencast skype films ever became a thing.
However if this film and it's inevitable sequels convinces even one young person not to to expose their nudity online or to be kind instead of cruel when confronted with the mistakes of another person, it will all be worth it.
Remember: "Online, your memories last forever…but so do your mistakes!"
*
Quick Brown Fox
welcomes your reviews of books and movies or whatever else catches your eye. Details

here

. Read how to write a book review (or any kind of review)

here

.
Robert Kish
is an aspiring writer who has lived in the Toronto area for over 30 years. When he is not writing, Robert likes to take in a good horror movie, and periodically even posts anonymous reviews on the Internet Movie Database.
See Brian Henry's schedule
here
,
including writing workshops and creative writing courses in
Barrie, Brampton, Bolton, Burlington, Caledon, Cambridge, Collingwood, Georgetown, Guelph, Hamilton, Kingston, London, Midland, Mississauga, Newmarket, Niagara on the Lake, Orillia, Oakville, Ottawa, Peterborough, St. Catharines, Sudbury, Thessalon, Toronto, Windsor, Halton, Kitchener-Waterloo, Muskoka, Peel, Simcoe, York, the GTA, Ontario and beyond.