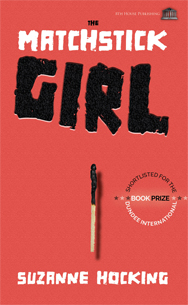 8th House Publishing
Montreal & New York
https://www.8thhousepublishing.com/
8th House Publishing seeks exemplary fiction, philosophy, esoterica, books of verse, and other earnest works. They want writing that is modern, radical, enduring, insightful, and inventive.
Query: arts@8thhousepublishing.com
Include two or three chapters and a full table of contents
8th House also need graphic artists for covers and illustrations.
Send your e-portfolio to: arts@8thhousepublishing.com
See full submission guidelines here.
Note: If you're interested in meeting an agent and in getting published, don't miss our How to Get Published workshop ~ online ~ Saturday, Aug 14, with literary agent Gordon Warnock of Fuse Literary (see here).
See Brian Henry's upcoming weekly writing classes, one-day workshops, and weekend retreats here.