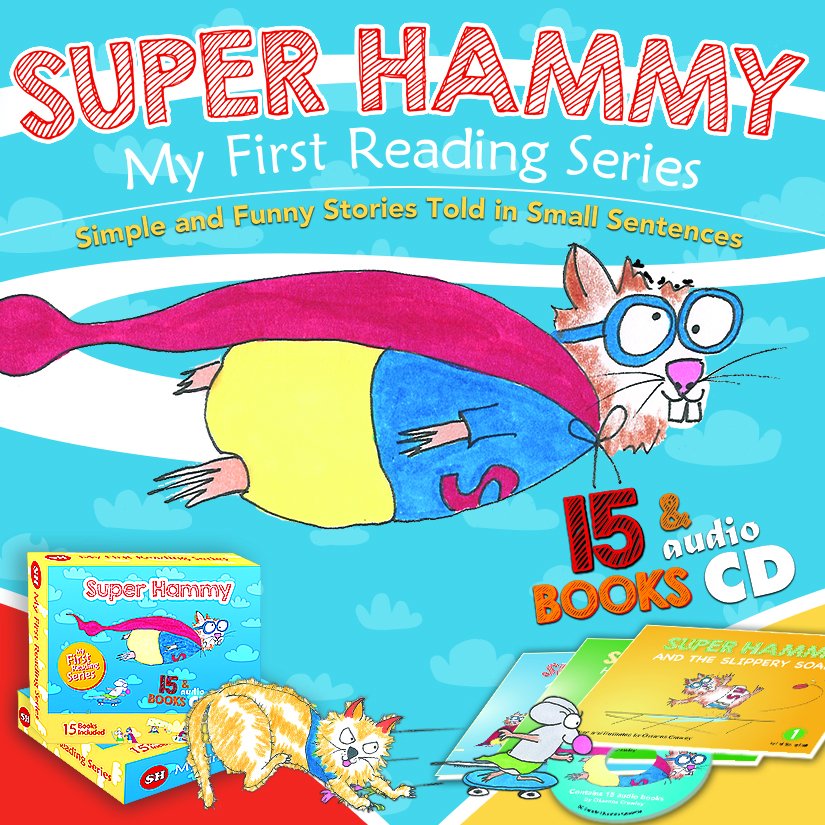 I'm thrilled to report that my
Super Hammy
reading series has been published by DC Canada Education Publishing (15 books in all). Thank you for your encouragement and wonderful writing courses.
Check out the Supper Hammy reading series at DC Canada

here

.
Note:
For information about submitting to lots and lot of children's publishers, including DC Canada, see

here

… and scroll down.
I'll be leading
Writing for Children & for Young Adults
workshops on Saturday, April 1, in Windsor (see
here
), on Saturday, May 13, in Caledon at the Bolton Library with Yasemin Uçar, senior Editor at Kids Can Press (see
here
) and on Saturday, May 27, in St. Catharines with Anne Shone, senior editor at Scholastic Books (see
here
). I'll also be leading a weekly
Kid Lit class,
Monday afternoons, April 10 – June 19, in Mississauga (
here
).
~Brian
I am thrilled to announce the successful launch of my novel,
Haunted Journey.
Both Coles in Huntsville and Veranda Collection in Bracebridge are currently stocking it, and I have been making presentations at local libraries and book clubs.
W
hile Haunted Journey is primarily a Middle-Grade novel, and has received some delightful reviews from that age group, it's interesting that adults have been my most enthusiastic readers.
Set in 1879,

Haunted Journey

is the story of fifteen-year-old Caleb Lawson, who two years after he's run away from his family's Muskoka home, is haunted by dreams of his younger sisters in distress. These dreams lead him on a journey home, where he desperately hopes he'll be welcome. Along the way, he must confront his reasons for leaving.

On arrival, Caleb is unprepared for the family tragedy that awaits him. And to add to his challenges, he must contend with Andrew, a bitter young man intent on sabotaging his attempts to start over.
Haunted Journey
is also the story of Samantha, Caleb's eleven-year-old sister, who is torn apart by worry over her brother's fate and anger at his leaving. A village doctor, a new teacher, a life-threatening storm, dangerous bears, and rumours of a local witch add drama to this richly detailed, nostalgic story, set in a period when closely-knit families and communities pulled together in times of trouble.
Thank you for your helpful e-mails and your workshops.
See Brian Henry's current schedule
here
,
including writing workshops and creative writing courses in Algonquin Park, Bolton, Barrie, Brampton, Burlington, Caledon, Georgetown, Guelph, Hamilton, Ingersoll, Kingston, Kitchener, London, Midland, Mississauga, Oakville, Ottawa, Peterborough, St. Catharines, Saint John, NB, Sudbury, Thessalon, Toronto, Windsor, Woodstock, Halton, Kitchener-Waterloo, Muskoka, Peel, Simcoe, York Region, the GTA, Ontario and beyond.