Lynn
I just wanted to share the details of my upcoming book launch for
The Girls Dressed for Murder.
I'm so excited – it's my first official launch! I'm sharing the stage with Melodie Campbell, who's launching her new YA book,
Crime Club
.
A Different Drummer Books
513 Locust Street, Burlington, Ontario (Map

here

)
Thanks for all your support, Brian
Lynn McPherson

Regional Representative, Toronto/Southwestern Ontario (Tor/SO)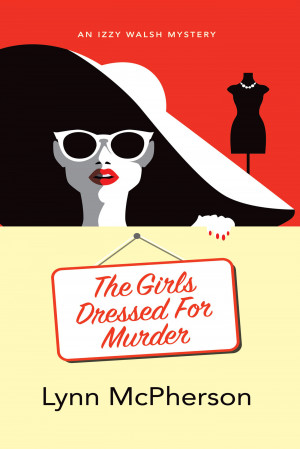 The Girls Dressed for Murder
by Lynn McPherson
When Izzy gets a killer dress for her birthday, she isn't expecting to accessorize it with murder…
It's 1958 in the cozy coastal town of Twin Oaks and amateur sleuth Isabelle Walsh is armed with a fresh perspective, two years after tragedy strikes. The first stop on her journey back to joy is the best little dress shop in town—introduced to her by best friend and fashion fiend, Ava Russell.
Izzy falls in love with the store and its style. So, when the boutique is marred by murder, Izzy wants to help. But with more suspects to choose from than a spring collection, she isn't sure where to start.
Can Izzy unravel the twisted truth or will she become the victim of a deadly trend? Find out in the third book in the Izzy Walsh Mystery Series!
Note:
If you can't make it to Lynn's book launch, is available

here

.
Crime Club
by
Melodie Campbell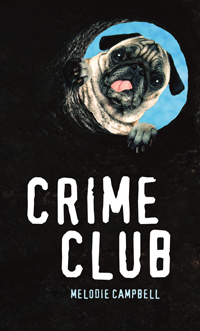 Sixteen-year-old Penny has moved with her mom and huge dog, Ollie, to live above a small-town pub owned by her aunt. It's a relief to start over in a place where no one knows her father is in prison.
It's summer, and the only person she knows is her nerdy cousin Simon. Soon she meets Simon's best friend, Brent, and Brent's twin sister, Tara, and their pug, Wolfgang.
When Ollie digs up a human bone in the backyard of the pub, police are called. It turns out the bone is over twenty years old. Who can the dead person be? Surely Aunt Stella can't be involved.
Penny and Simon decide to investigate. Together with Brent and Tara, they form The Crime Club. And before long they discover one thing: if you've killed before, you can kill again.
If you can't make it to the launch,
Crime Club
is
available

here

.
For info
rmation about submitting to Melodie's publisher, Orca Books, see
here
.
See Brian Henry's schedule
here
,
including Saturday writing workshops, weekly writing classes, and weekend retreats in Algonquin Park, Alliston, Bolton, Barrie, Brampton, Burlington, Caledon, Collingwood, Georgetown, Georgina, Guelph, Jackson's Point, Kitchener-Waterloo, London, Midland, Mississauga, New Tecumseth, Oakville, Ottawa, St. Catharines, Sudbury, Toronto, Windsor, Woodstock, Halton, Muskoka, Peel, Simcoe, York Region, the GTA, Ontario and beyond.