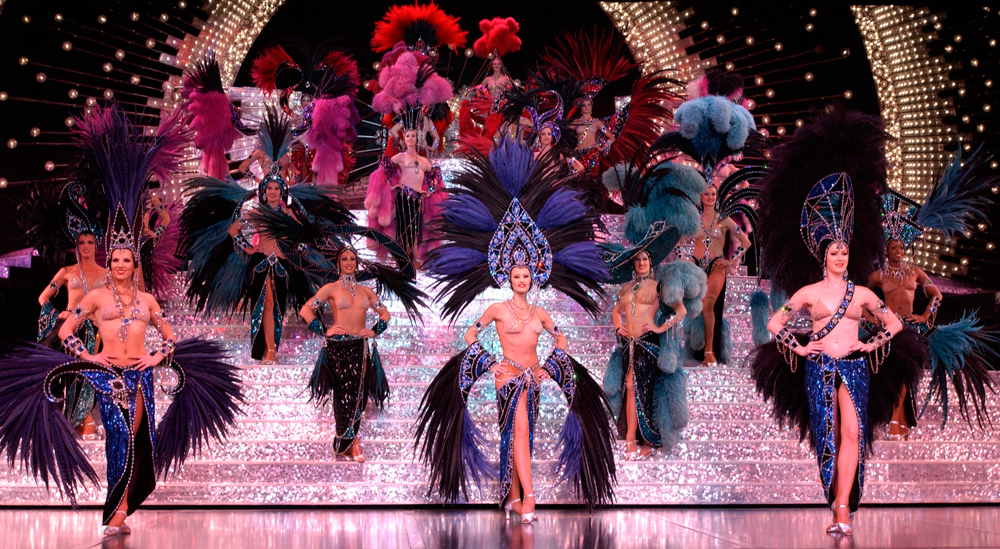 The phone call
to announce my grandmother had passed away was not surprising; she was well into her eighties and visibly weaker during my last few visits with her. Still, it was shocking to hear the words come from my mother's mouth: "She passed away peacefully in her sleep."
I considered the woman my grandmother had been. She was always kind and loving to me. In recent years (especially since my grandfather had passed away) she was quiet and somewhat fragile. She was also what I would describe as a stereotypical grandmother. Sunday mornings were for church while Sunday afternoons were for baking with her grandchildren.
I missed her immediately, but it was not until the following month when my cousin Lucy and I offered to help clean out my grandmother and grandfather's belongings that that I felt the full weight of my loss.
The house brought back many memories. Every Sunday afternoon of my childhood, after church, my family would make our way to our grandparents' house. I was still quite young when my grandfather died and as a result had few memories of him. On the other hand, I had many Sunday afternoons with my grandmother to look back on.
As my cousins and I got older the weekly Sunday visits slowly came to a halt. However, I still found my way to visit my grandmother from time to time. We would sit by the window sipping tea together out of her cherished old china cups and talk about life. She relived her youth vicariously through my stories. I would share tales of me and my friends going out to dance, and we would engage in serious discussions about where I was going to go for university.
At the time, and right up until that day we cleared out her things I thought my grandmother envied my youth and freedom. I imagined she had lived a simple life, going through the motions of getting an education, knowing full well the entire time that she would ultimately become a housewife.
In the attic I found the truth.
Before even completing the climb up the stairs I could already see the feathers and glitter standing in the corner of the room. The mirror behind the costume reflected gems and stones streaming down the backside, enhancing additional feathers. Upon closer inspection I could appreciate the detail and craftsmanship that went into constructing this piece of clothing that was really more like art.
"Lucy!" I shouted, excited to share my discovery with my cousin. While waiting for her to make her way up to the attic I discovered a head-dress that belonged to the costume. It was just as glorious as the outfit, complete with matching fuchsia feathers that seemed to reach the heavens and rhinestones that matched the ones on the bustier. Enchanted by the beauty of the outfit I completely forgot about my cousin and nearly jumped five feet in the air when she showed up at the top of the stairs.
"What's up?" she asked casually walking towards me. I was baffled by her calm demeanour. "Have you ever seen anything so beautiful?" I asked.
"Yeah, it's pretty great isn't it?"
"Have you seen this before? Was it your mom's? It's quite elaborate for a Halloween costume, what did she wear it to?"
My cousin looked at me as though I was speaking a foreign language. "Emily, this wasn't my mom's. It was Grandma's." Her tone suggested this was information I should have already known.
"What are you talking about?"
"When Grandma was young she was one of the girls in the Las Vegas shows."
Seeing the confusion cross my face she continued to explain without further prodding.
"She was a showgirl in Las Vegas. Apparently, she was quite famous. Well that's what she always said anyways." Lucy laughed. "She may not have been exaggerating – somewhere around here there are pictures of her in costume."
Paralyzed by the new information all I could do was watch my cousin as she riffled through a nearby box. She pulled out a jewelry case, a make-up bag that had glitter and stars all over it, and finally a rather thick envelope.
"Here they are!" she declared and handed me the yellowed envelope.
Sure enough the first picture was of a very young looking woman who resembled my grandmother wearing the costume I'd found.
The photos that followed were similar – more pictures of my grandmother looking beautiful, dripping in jewels and cloaked in feathers. There were pictures of her at her dressing table and with other girls. At the bottom of the pile there she was front and centre – with a group of men who struck an uncanny resemblance to the Rat Pack.
"Wow, this is really her" I said.
"How did you know about this?" I asked
"Grandma told me about it, she even let me try on the costume, once I was big enough to fit into it."
"How long did she dance for? Did Grandpa know she was a dancer? Oh my God, is that how they met? He walked into some sleazy bar on the strip and found Grandma there?"
"Ew, don't make it sound so seedy Emily. Grandma wasn't a stripper, she was a showgirl. In fact she was the girl who danced front row centre, and there were even a few shows where some guys carried her out on their shoulders."
The point being she was a big deal. She didn't meet Grandpa while she was a dancer though. They met in Vegas just after she stopped dancing. She had just retired from dancing and was trying to figure out what she wanted to do next, met Grandpa one night in a bookstore of all places and got swept away. At least that is how she described it."
As my cousin continued to talk I took a turn riffling through the old box. In addition to the photos and jewelry box I found some posters for a couple of the shows Grandma had been in. The posters varied a bit, different outfits and shows but my grandmother was always featured front and centre with the tagline "Vicki Vegas – the most famous showgirl on the strip".
Returning my gaze to the glorious costume in front of me I made a sad realization. I hadn't the first clue who my grandmother had been.
"How do you know all of this – she just told you?"
"But you asked her what? 'Oh Grandma I was just wondering, were you ever a dancer on the Vegas strip?'"
"Don't be silly. I asked her what she did when she was young, what was life like when she was our age. You spent just as much time with Grandma as I did. What did you talk about all the time?"
Thinking carefully about our many conversations over the years I was slightly ashamed at the answer: "Me. We talked about me."
When I met Lucy's eyes she was smiling sweetly at me. "Relax, Em. Whatever you talked about, Grandma wouldn't have cared – she just loved spending time with us."
I knew Lucy was trying to comfort me, and I hoped she was right. But I still couldn't shake the feeling that I had really missed out on something special. I had only seen Grandma for the role she played in my life: my grandmother. I never saw her as Mary, and I never got to hear about "Vicki Vegas" the most famous showgirl on the strip.
"What do you think we should do with this stuff?" Lucy asked as she carefully stroked the head-dress.
"I think you should take it" I said.
"Really? You don't want any of it?"
"I wouldn't mind one photograph of her dressed up, but that's it. You should really take everything else."
Vicki Vegas was Lucy's grandmother, mine was Mary. Mary, who went to church with me every Sunday morning and baked with me every Sunday afternoon. And that was okay.
Nicoletta Korstanje
i

s a writer from Grimsby, Ontario. After obtaining a "practical" career in education she returned to her passion for writing and not taking herself too seriously. She is currently working on a collection of short stories focused on the experiences that shape our relationships with those around us.
See Brian Henry's schedule
here
,
including writing workshops, weekly online writing classes, and weekend retreats in, Alliston, Bolton, Barrie, Brampton, Burlington, Caledon, Collingwood, Georgetown, Georgina, Guelph, Hamilton, Jackson's Point, Kingston, Kitchener-Waterloo, London, Midland, Mississauga, Oakville, Ottawa, Peterborough, St. Catharines, Southampton, Sudbury, Toronto, Windsor, Woodstock, Halton, Muskoka, Peel, Simcoe, York Region, the GTA, Ontario and beyond.