Sonofawitch anthology
from Word Weaver Press
Note:
Don't ever miss a post on Quick Brown Fox. Fill in the "Follow Brian by Email" box to the right under my bio and get each post delivered to your Inbox. Also, if you're not yet on my newsletter, send me an email, including your locale, to:
brianhenry@sympatico.ca
~Brian
Word Weaver Press
seeks submissions for
Glass & Gardens: Solarpunk Summers

Anthology.
"For this anthology, I want to see solarpunk summers. Show me futuristic stories that take place in summer, whether that involves a summer night in a rooftop garden, or characters adapting to extreme heat and weather, or an annual migration to cooler lands. Keep it planet-based (Earth or other), and optimistic. Solarpunk worlds aren't necessarily utopias, but they definitely aren't dystopias."
Payment
determined by Kickstarter success; $10 minimum.
Deadline
November 15, 2017. Submision guidelines here.
Upcoming: Baba Yaga anthology. Length: 7,500 – 20,000 words. Pays $50 Open for submissions January 1 – March 1 2018
I'm writing on behalf of

Vallum: Contemporary Poetry

, a Montreal-based literary magazine. We're looking to get the word out about our latest call for submissions:
Call for Issue 15.1 - "Forgetting"
Our minds are like labyrinths, we remember, we forget. Sometimes, the past is the hardest thing we have to confront. Forgetting and letting go of what haunts us is often an impossible task, but something we must go through in order to find any kind of resolution. In other forms, forgetting can be a curse, like struggling with Alzheimer's or misplacing one's possessions. How does "Forgetting" figure in your lives and in your poems?
The editors at Vallum are committed to enriching and continuing the tradition of poetry in the present day. We welcome submissions that deepen our understanding of what poetry is and can be. We encourage Indigenous writers, writers of colour, gender non-conforming writers, differently abled writers, LGBTQ writers, writers with mental or physical illnesses, and writers who are otherwise affected by structural inequality to submit their work for consideration.
Send us your best poems! More information

here

.
Deadline: November 15, 2017
Vallum Society for Education in Arts and Letters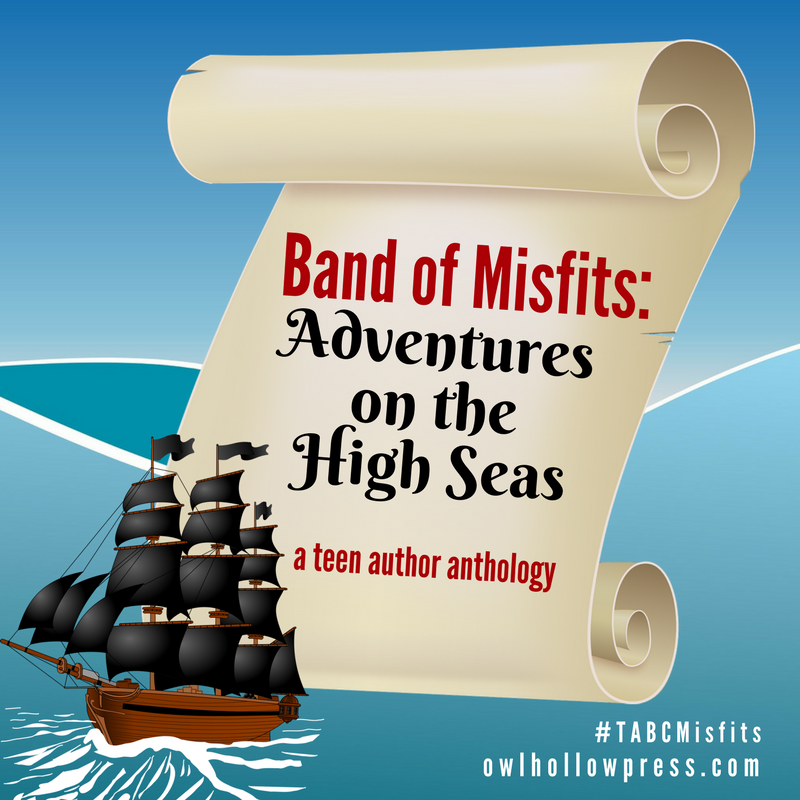 Owl Hollow Press
seeks submissions for
Band of Misfits: Adventures on the High Seas Anthology
.
Wants submissions from teens, aged 3–19. Submit short stories up to 7,500 words on theme of "gangs of pirates, steampunk sailors, mischievous mermaids, hostile Kraken, submerged vortexes, or any other maritime adventures you'd care to explore – whether contemporary, historical, science fiction, fantasy, or horror."
Pays
$30.
Deadline
:
November 30, 2017.
Submission guidelines
here
.
Ninth Letter
is published semi-annually at the University of Illinois, Urbana-Champaign. "We are interested in prose and poetry that experiment with form, narrative, and nontraditional subject matter, as well as more traditional literary work."
Seeks submissions on theme of community for online edition. Submit up to three poems or one piece of short prose (fiction or nonfiction) of up to 3,500 words; also include a cover letter that briefly explains how you see your work connecting to the theme.
Pays
$25 per poem or $75 for a story or essay.
Deadline
November 5, 2017
Also seeks short fiction for print edition. Pays $25 per printed page.
Deadline
November 30, 2017
And seeks poetry and essays for print edition. Pays $25 per printed page.
Deadline
February 28, 2018
Submission guidelines

here

.
See Brian Henry's schedule
here
,
including writing workshops and creative writing courses in Algonquin Park, Bolton, Barrie, Brampton, Burlington, Caledon, Georgetown, Guelph, Hamilton, Ingersoll, Kingston, Kitchener, London, Midland, Mississauga, Oakville, Ottawa, Peterborough, St. Catharines, Saint John, NB, Sudbury, Thessalon, Toronto, Windsor, Woodstock, Halton, Kitchener-Waterloo, Muskoka, Peel, Simcoe, York Region, the GTA, Ontario and beyond.